Bookopoly Reading Challenge 2019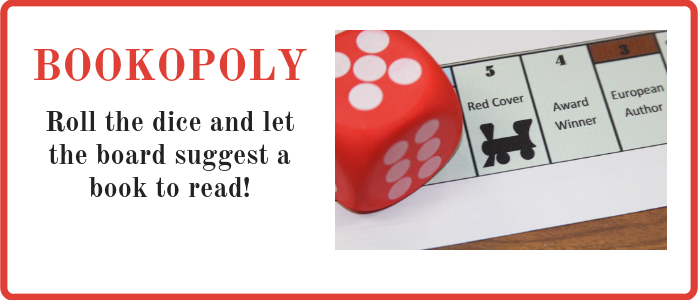 Our 2019 reading challenge is Bookopoly! To play, pick up a reading log at the circulation desk. Then:
Roll the die and move to a square.
Read a book for the topic suggested!
If you land on Chance, pick a Chance card and read the book listed. You only need to complete one Chance book.
If you land on Community Chest, pick a Maryland Authors card and read a book by that author. You only need to complete one.
If you land on a book you've already read, move to the next available square.
Complete at least 25 squares.
Write the book's title in your log next to the number of the square you landed on.
Once you've finished 25 books, you're eligible for a prize drawing at the end of 2019!