Join us for our HomeSchooler Series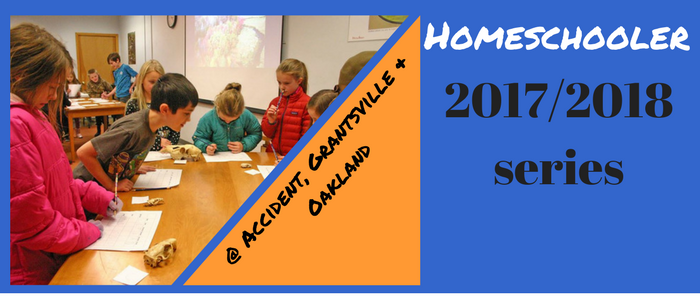 The Ruth Enlow Library will resume its series of free programs for HomeSchoolers every month during the school year except for December, beginning this September at the Oakland, Grantsville, and Accident locations. All programs run from 2 – 3 p.m. HomeSchoolers meet in the Oakland Library on the first Friday of the month, except in September when the date is the second Friday. Grantsville holds the programs on the 4th Wednesday in September, February, and April, and the 5th Wednesday in November. Accident meets on the 4th Wednesday in October, January, March, and May.  
For more information about the programs, contact Kim (Accident) at 301-746-8792 or kcecil@relib.net; Hannah (Grantsville) at 301-895-5298 or hannah@relib.net; Julie (Oakland) at 301-336-3996 x0104 or julie@relib.net. 
Oakland's first event is scheduled for Friday, September 8, Grantsville's is Wednesday, September 27, and Accident's is Wednesday, October 25.