About the Library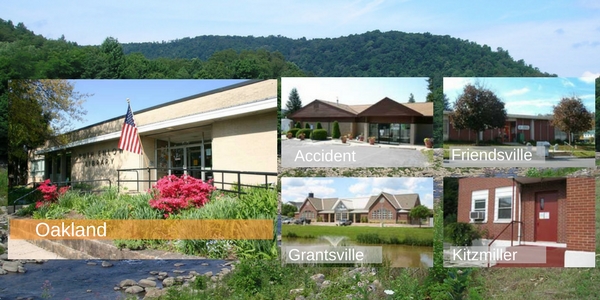 Located in the scenic mountains of Western Maryland, the Ruth Enlow Library of Garrett County serves this rural community with print, non-print, and electronic resources designed to meet a variety of informational needs. The library's staff is dedicated to providing quality service to its patrons. In all five branches of the library system, patrons will find helpful staff and access to a wide array of books and information.
Started in 1915 by the Oakland Civic Club, the main library in Oakland was housed in several locations until its current building was completed in 1950. Originally known as the Oakland Free Public Library, its name was changed to the Ruth Enlow Library in memory of Ruth Enlow, whose father was a major benefactor of the new library. 
 
Since 1950, branches of the library have opened in Accident, Friendsville, Grantsville, and Kitzmiller.
Director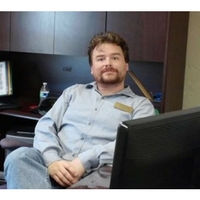 Thomas Vose
Mission Statement
The Ruth Enlow Library uses its collection, programs, services, and technology to transform its community:
By championing literacies and lifelong learning,
By bringing people and groups together; and
By promoting democracy and civic engagement.
 
Values Statement
Staff will strive at all times to uphold and promote the following values:
Equal access for all
Intellectual freedom
Lifelong learning
Reliability of information
Fostering democracy
Diversity
Social responsibility
Privacy
Service
Stewardship of public resources
Collaboration
Strategic Plan
Our Strategic Plan for 2024-2029 is available as a PDF.
Annual Report
Our 2022-2023 Annual Report is available as a PDF.
Contact:
Ruth Enlow Library
Board of Trustees
6 N Second Street
Oakland, MD 21550
301-334-3996