Welcome to our new website!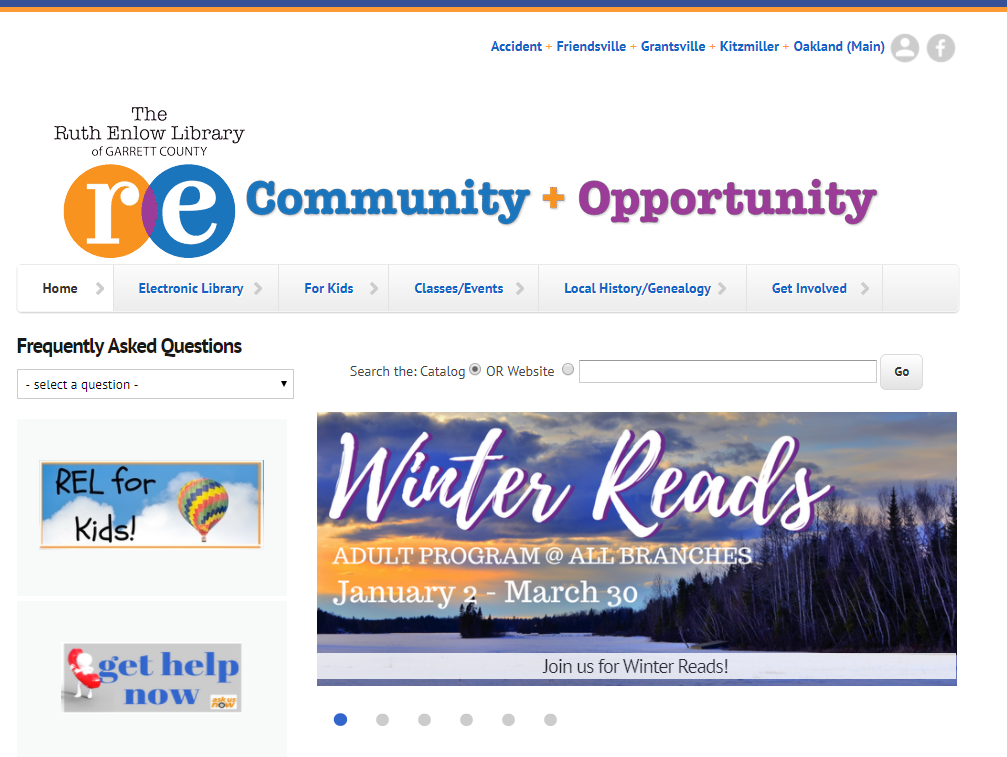 Welcome to the Library's new website!  We'd like to thank Tracy Carroll and the hardworking staff of the Western Maryland Regional Library for making this happen.  We hope you like the changes we've made!
As some of you may have noticed, the Library has made some exciting changes in recent months.  Our great staff has been coming up with new programs and new ideas, in order that we might make our libraries the best they can be for Garrett County.  We're also currently working on writing a new Strategic Plan that will guide our services for the next few years, and we'd love to hear from you!
Watch this space going forward for interesting developments in the Library world, some of my personal recommendations on books, websites, apps and other resources, ideas for your consideration, and more!