Feeling swamped by information? This class is for you!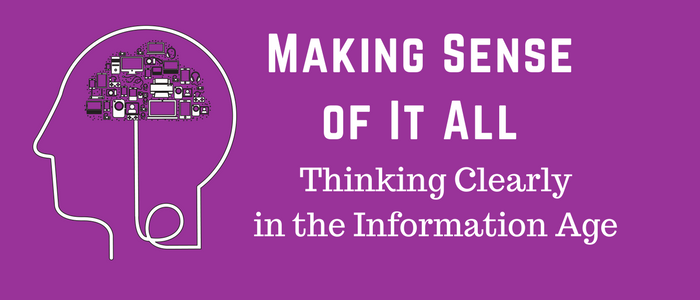 We are hosting a talk on Making Sense of It All: Thinking Clearly in the Information Age on Wednesday, February 21, from 6 – 7:30 p.m. at the Oakland Library. Presented by Director Thomas Vose, this talk will feature topics such as how our brains fail us, how to win an argument, pushing our buttons, and fake versus real. "If you are feeling swamped by the flood of information in this world of ours, this is the class for you," said Vose.
To sign up for this free event, contact Bonnie at 301-334-3996, ext. 0117 or bonnie@relib.net.