Feb. 8-15 at the Accident branch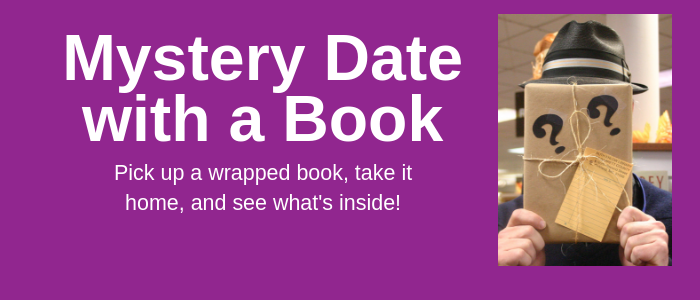 Visit the Accient branch and go on a "Mystery Date"--with a book!
Select a display book wrapped in brown paper at the Accident library. Choose one based on the description...NO PEEKING!
Take your "date" home and get acquainted. Will it be funny, mysterious, romantic or entertaining?
Inside each book is a "Rate Your Date" slip. Let us know if you enjoyed yourself or if the book was a dud. There will be no hard feelings or awkward breakups!