2023 Ruth Enlow Library Reading Challenge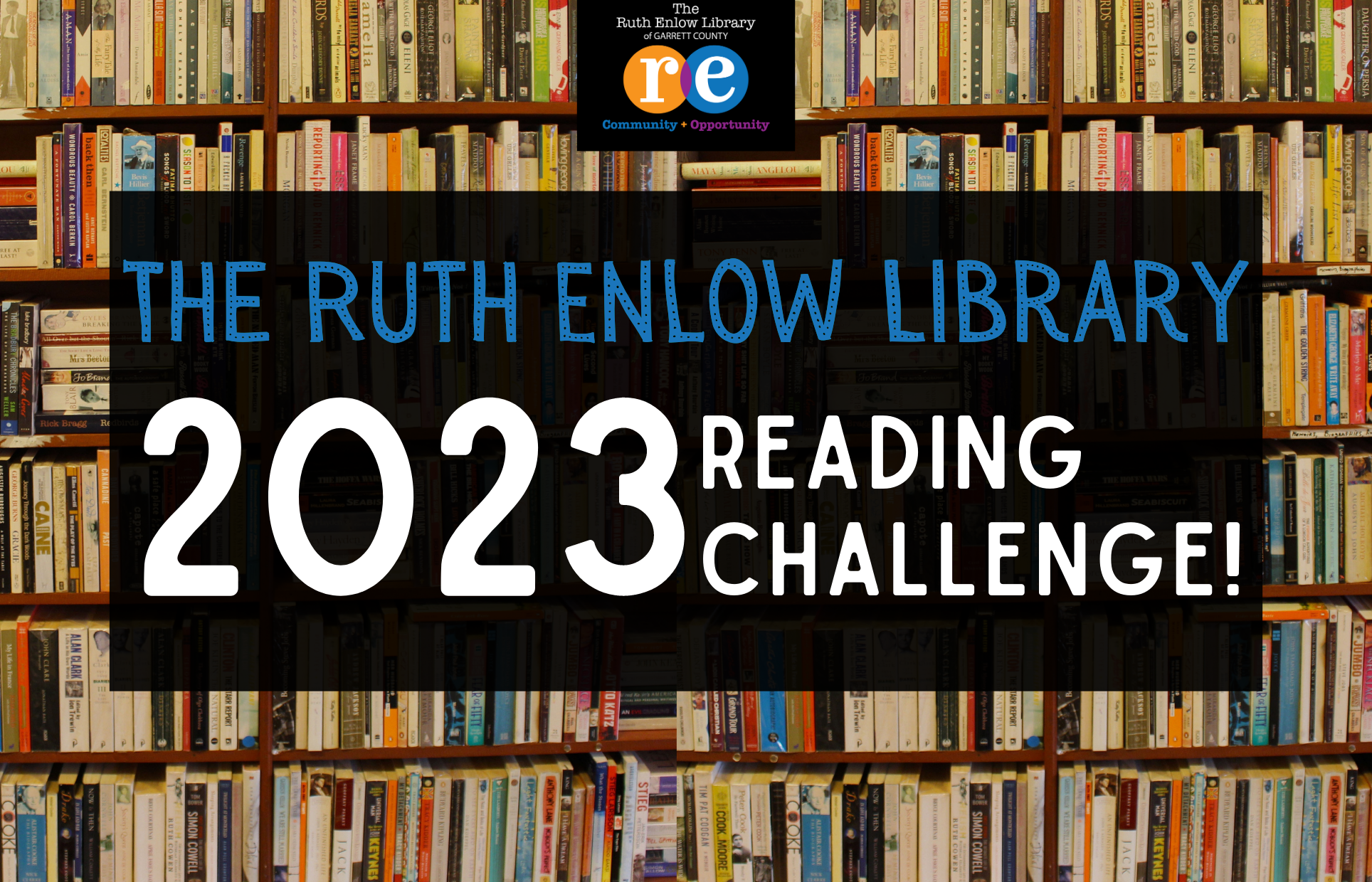 Welcome to the 2023 Ruth Enlow Library Reading Challenge!
Each month you will pick at least 2 books from a selection of 3 categories. The categories are extremely diverse AND extremely fun. Maybe you'll pick one of your family member's favorite books, or perhaps a classic (and earn a button!); you could get a recommendation from a librarian or select a banned book! When you've filled out your log at the end of the year, bring it back for a prize.
Stop by your local branch and grab a hardcopy of the Reading Challenge log or print out a copy of the PDF included below.
You can also join our "Readers of Garrett County" Goodreads group here. 
Good luck, have fun, and we'll see you soon!