Animal Rescue! Garrett County Animal Shelter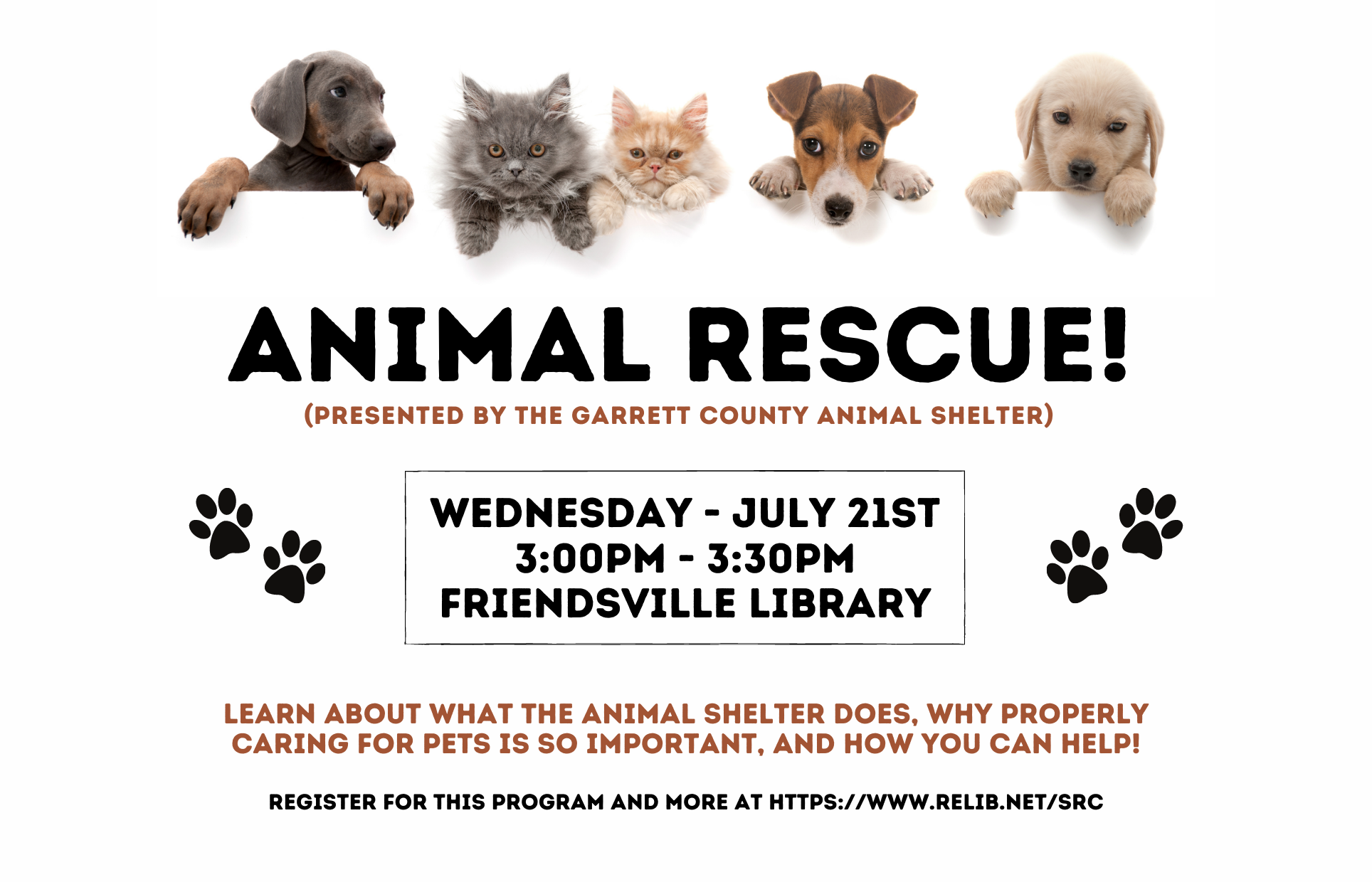 Swing on by the Friendsville Library to hear from Liz Gibbons of the Garrett County Animal Shelter for an outdoor presentation on animal rescue! She will be bringing along a fluffy friend! We will be learning a lot about what the animal shelter does, why properly caring for pets is so important, and how you can help! The rain date for this event will be July 28th. 
Register for this program and all Summer Reading Club events at http://www.relib.net/src. Registration begins June 1st. 
*Please bring a blanket or lawn chairs with you to this event!*
Disclaimer(s)
Programs, events and classes may be photographed or videotaped for library promotional purposes. Your participation in programs signifies your permission for us to use any photos that we take of you. Please speak to a librarian at the event if you would prefer your photo not be taken.