Author Talk with Mary K.Tilghman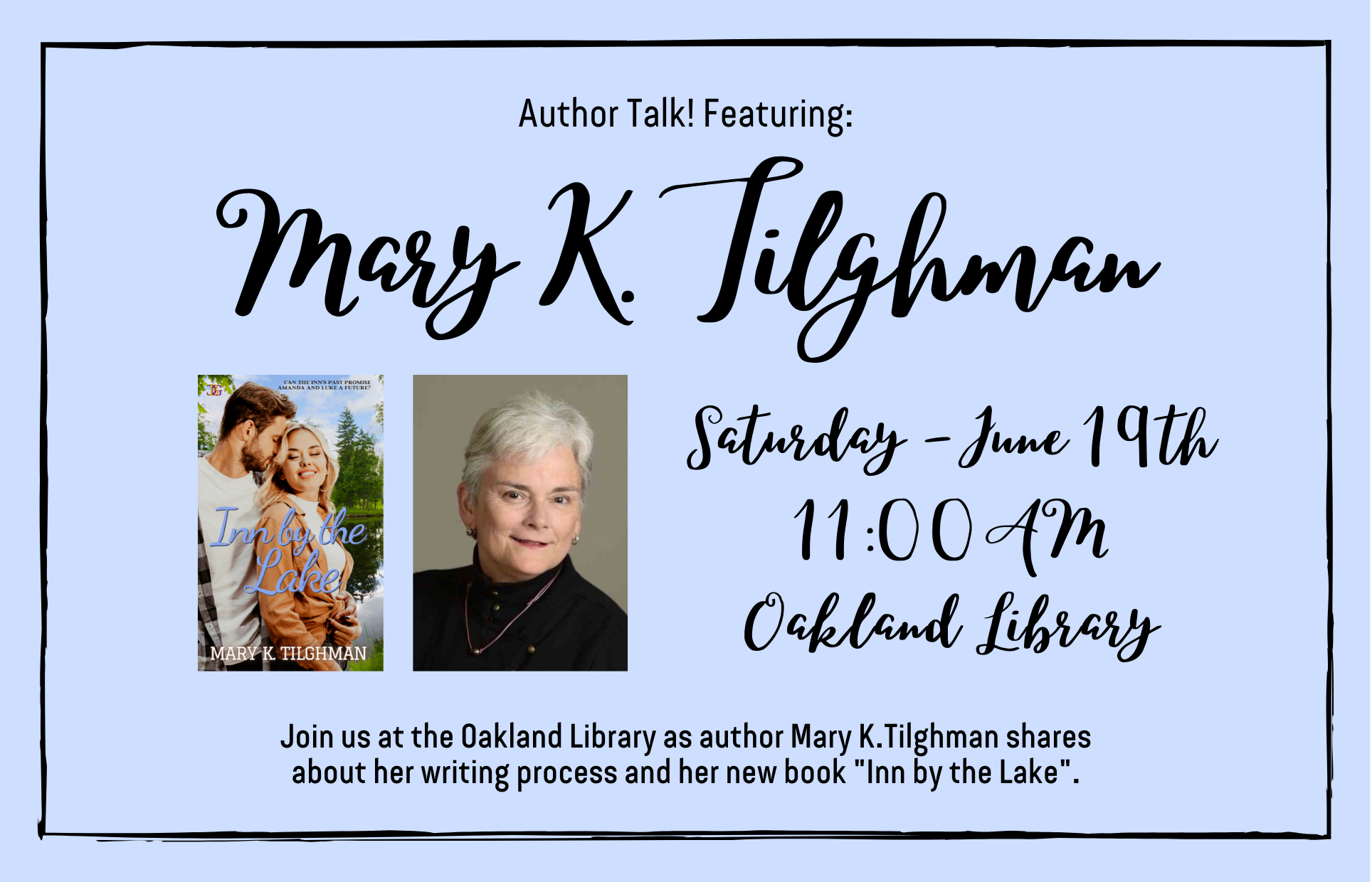 Join us at the Oakland Library on Saturday - June 19, 2021 at 11:00AM as author Mary K.Tilghman shares about her writing process and her new book "Inn by the Lake" set at our very own Deep Creek Lake!
Bad aim brought the lawyer and innkeepers' son together. Everything else drove them apart. Can the inn's past promise them a future? Get away to the mountains of Western Maryland for a story of romance, history and the magic of what's important.
Mary K. Tilghman, a journalist for forty years, finds inspiration for her books in the sites she visited when she wrote six travel guides for Frommer's. These places and their history set the scene for her novels, both historical and contemporary.The mountains of Western Maryland serve as the backdrop for Inn By The Lake, from Champagne Book Group. Mary is also the author of two Maryland-based historical novels, Divided Loyalties, set during the Civil War in Sharpsburg, and Love Letters & Gingerbread, set in 19th Century Annapolis. Mary and her family have been coming to Deep Creek Lake since the 1970s. This, however, is her first visit in the summertime.