Automatic Renewal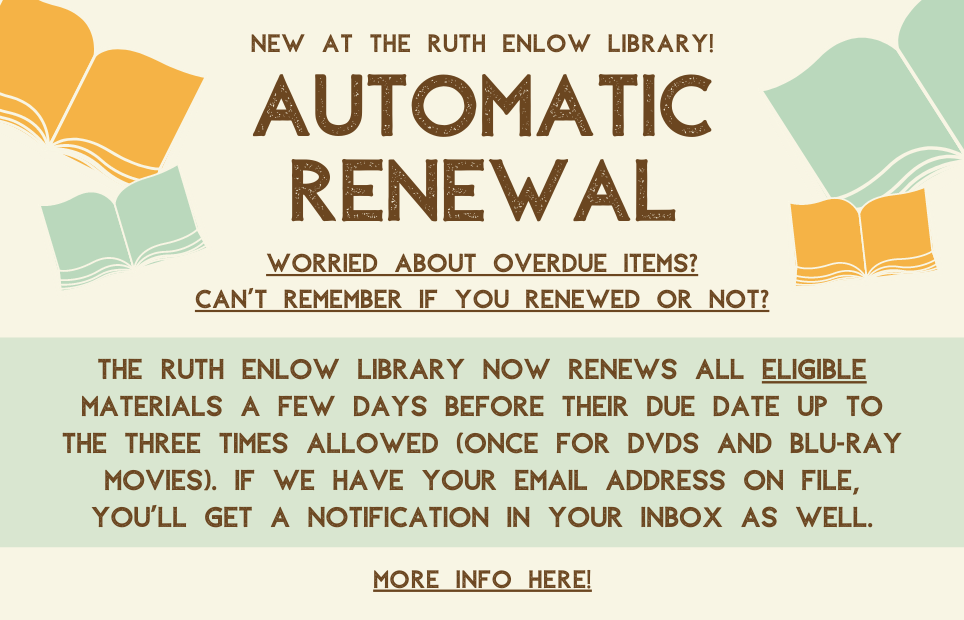 New at the Ruth Enlow Library! Automatic Renewal!
Worried about overdue items? Can't remember if you renewed or not?
The Ruth Enlow Library now renews all eligible materials a few days before their due date up to the three times allowed (once for DVDs and Blu-Ray movies). If we have your email address on file, you'll get a notification in your inbox as well.
Not everything can be auto-renewed though, and the exceptions include:
·Reading Express books
E-books and e-audiobooks
Interlibrary loan material
Books with holds on them
Overdue items
Wifi hotspots
Magazines
A reminder - you can check your account at www.relib.net to verify your due dates anytime, or just give us a call!