Bird Watching in the Park (Kitzmiller)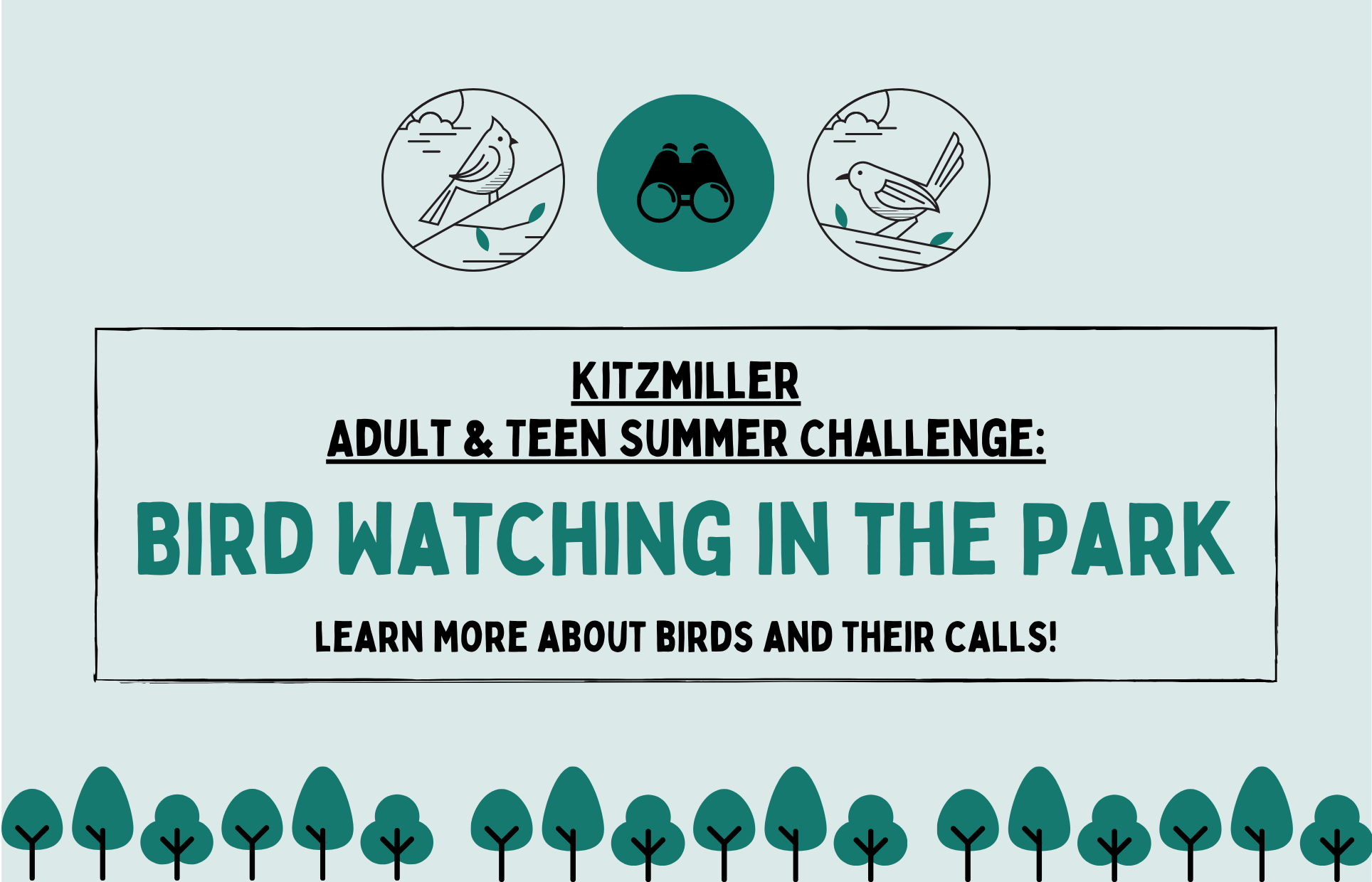 Kitzmiller Adult & Teen Summer Challenge: Bird Watching in the Park - Learn more about birds and their calls!
· Registration begins June 1st.
· You will receive a FREE tote bag, bird watching logs, and field guide information!
· The Challenge begins June 1st and ends August 20th.
· You must complete 10 different bird species sighting logs.
· Bird watch in the park at your leisure.
· Turn in your completed logs on or before August 20th to be entered in to the grand prize drawing on August 23rd!