Gardening Classes at your library - 2019 schedule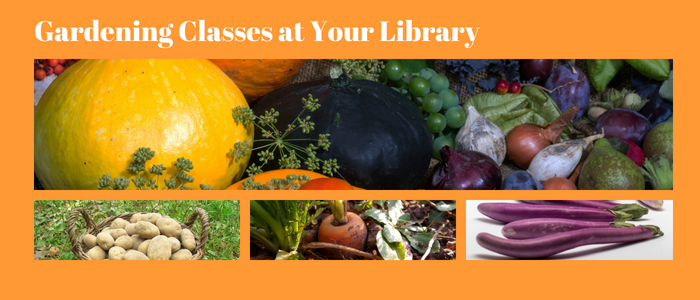 Gardening classes are held at many Ruth Enlow Library branches from March through October. Presented by the Garrett County Master Gardeners from University of Maryland Extension, these classes are free and open to the public. Registration is required, as individual classes may be cancelled if no one has registered. Children are welcome with an adult.
Contacts for registration are: Accident – 301-746-8792 or kcecil@relib.net; Friendsville – 301-746-5663 or michele@relib.net; Grantsville – 301-895-5298 or kim@relib.net; and Kitzmiller - 301-334-8091 or diane@relib.net
Check the class schedule for a complete list of topics with locations and times, or visit your local library or the University of Maryland Extension office in Oakland for printed copies.
The University of Maryland Extension programs are open to any person and will not discriminate against anyone because of race, age, sex, color, sexual orientation, physical or mental disability, religion, ancestry, national origin, marital status, genetic information, political affiliation, and gender identity or expression.