ComicsPlus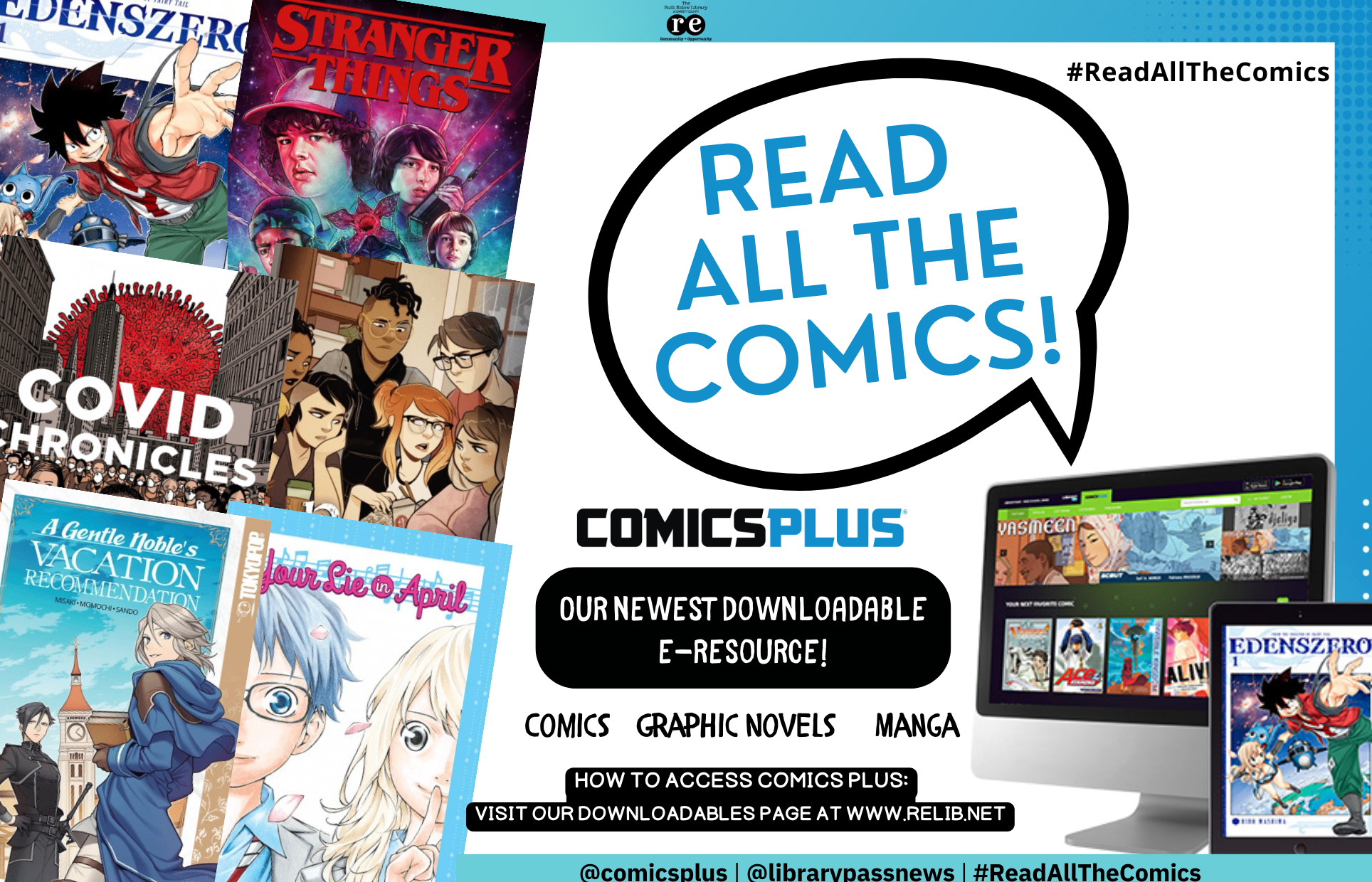 ComicsPlus is a digital platform offering thousands of digital comics, graphic novels, and manga from a variety of library-friendly publishers, for all ages.
Ruth Enlow Library cardholders have unlimited, 24/7 access to ComicsPlus content with zero holds or waitlists required. Titles can be accessed using a smartphone, tablet, or web browser, and can be downloaded to multiple devices.
There are 3 collection access levels: the Children's Library (curated comics for ages 5 - 10); the Teen's Library (curated comics for ages 11- 18); and the Full library (ALL content). Age restrictions are automatically set according to the level of library card you hold, so be sure to use your own, unique card at login! Please refer to the ComicsPlus website for more information on age-appropriate guidelines.  
Access ComicsPlus through the links below and/or get the app from our Downloadables page!