Elaine L. Orr Author Event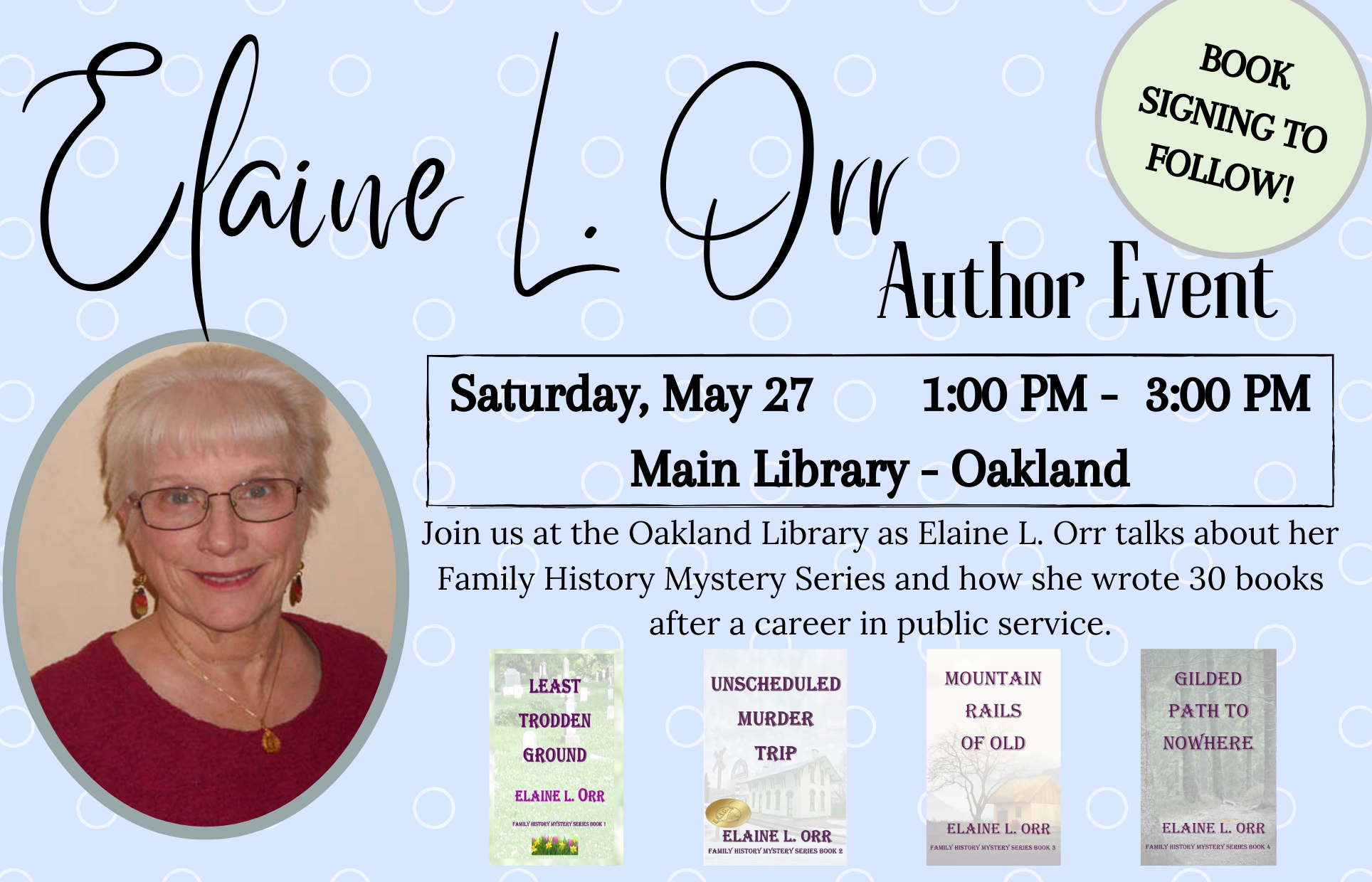 Join us in the Community Room of the main library in Oakland as Elaine L. Orr talks about her Family History Mystery Series and how she wrote 30 books after a career in public service.
Elaine L. Orr's Family History Mystery Series draws on times gone by in Garrett County and blends them with modern crimes through Digger, a woman in her late 20s, and her Uncle Benjamin, an occasionally ornery ghost only she can see. Though that gives books 2 - 4 a paranormal element, he's more a quirky character who loves the mountains and knows where many family secrets are hidden.
Elaine will be signing copies of her novels after the discussion!