Grantsville Holiday Open House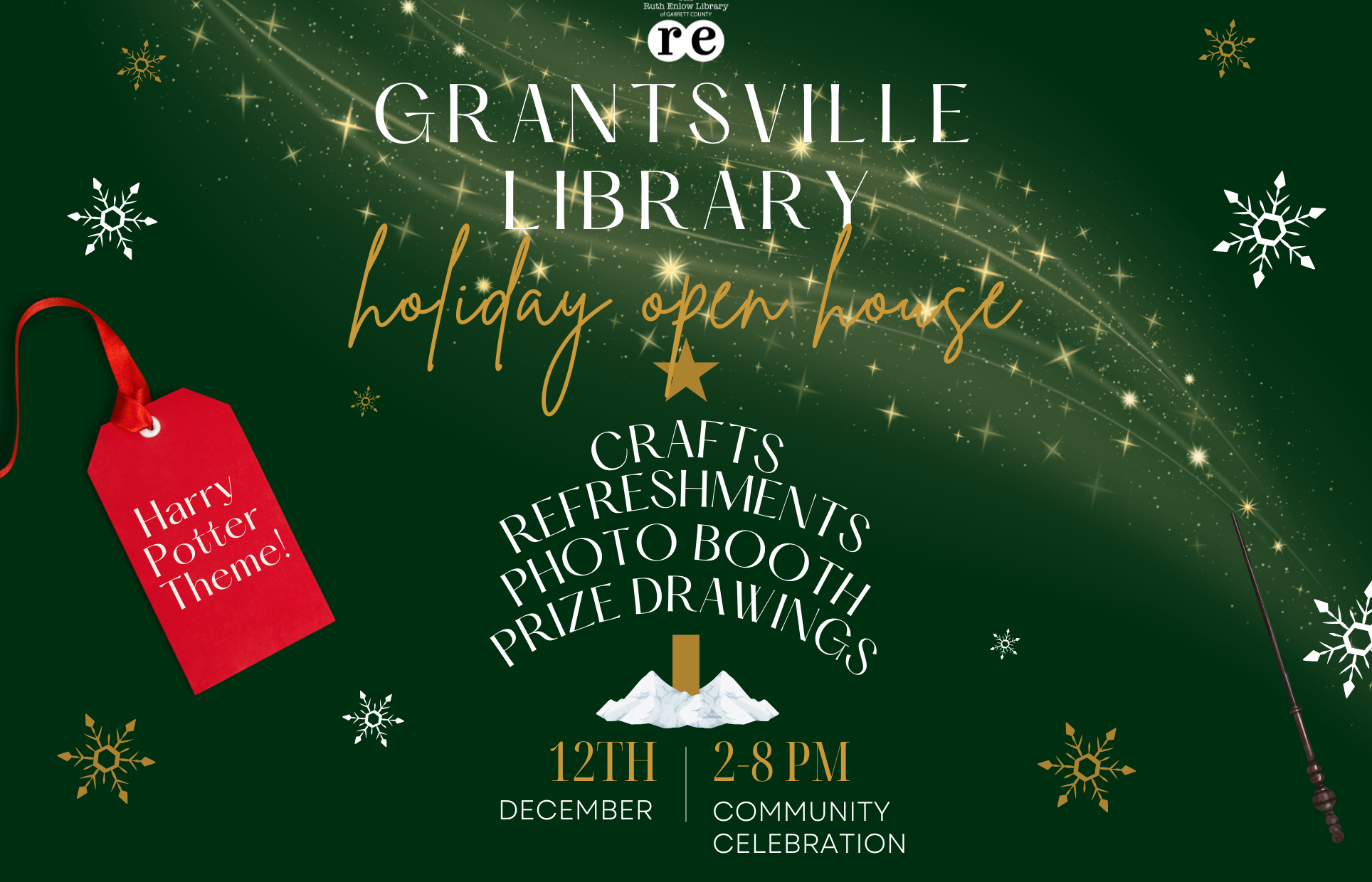 Join the Grantsville Branch Library Staff as we celebrate this magical season with a Harry Potter-themed celebration on Monday, December 12 from 2 - 8 PM.
We will be serving refreshments and have holiday crafts on hands to entertain all ages. Make sure to stop by our photo booth to take a quick snapshot while you wait for the prize drawings to be called!
We're all very much looking forward to wishing the happiest and healthiest of holidays to our community members!