Homeschool Event - Faux Stained Glass Project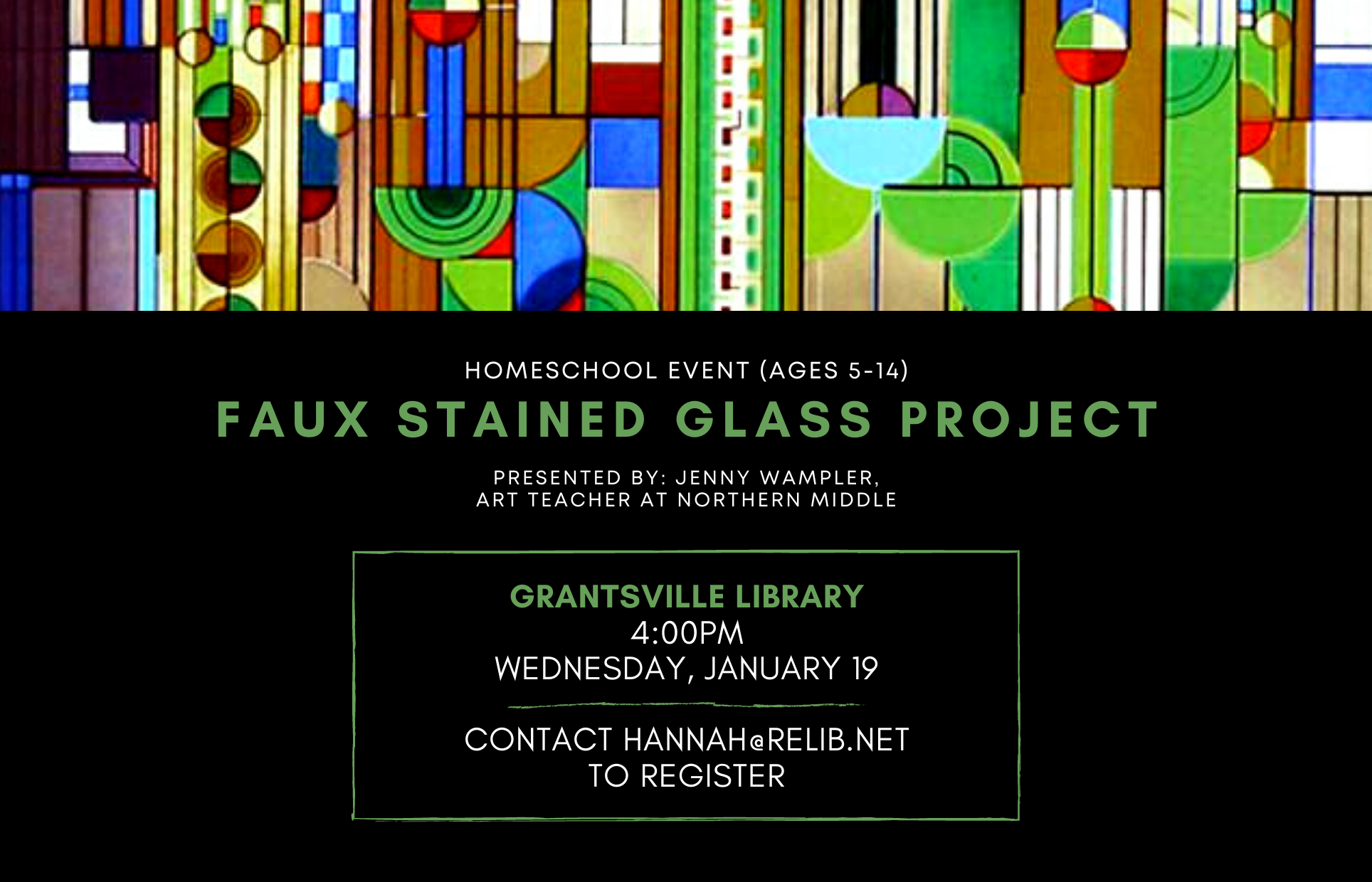 Faux Stained Glass Project (Ages 5-14)
Presented By: Jenny Wampler,  Art Teacher at Northern Middle
Join us to learn a brief background history about artist and architect, Frank Lloyd Wright. Learn about his use of stained glass and how he incorporated his architecture into its environment. Create a faux stained glass artwork with the use of markers, oil pastels and watercolor paper.
Space is limited and registration is required.
Contact hannah@relib.net to register in Grantsville.