Library Delivery Service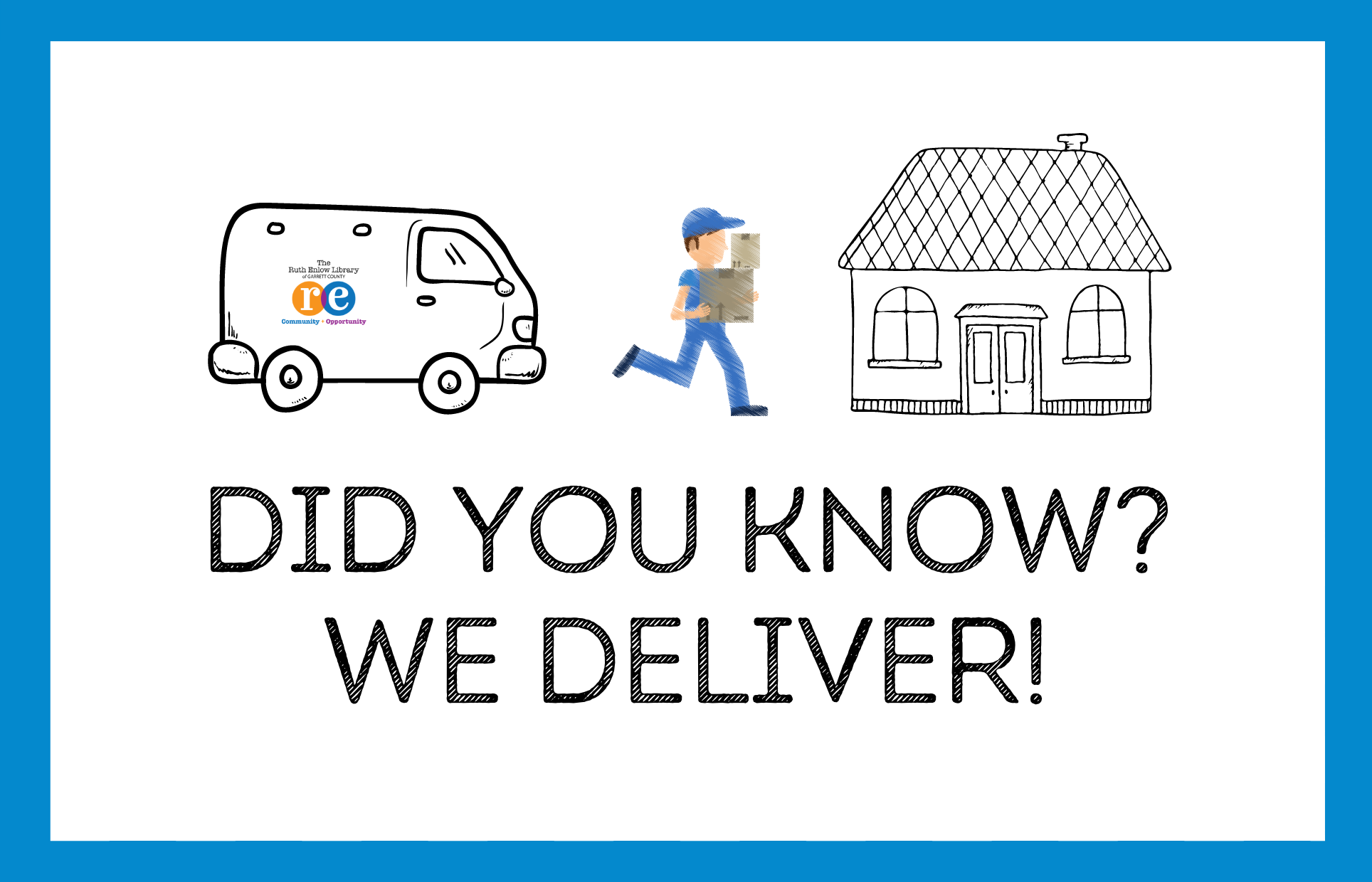 Worried about going out? Give us a call!
In order to help reach members of the community that feel unable to leave the house due to the COVID-19 pandemic, the Ruth Enlow Library of Garrett County will be testing a temporary new home delivery service - patrons can sign up for this free service by calling the Main Library at 301-334-3996 during normal business hours.
Starting Tuesday, December 15, the Library will deliver requested materials and pick up returns from patrons signed up for this service every Tuesday and Thursday during the period that the Library is in its "curbside only" model. Patrons may request materials by signing in to their account at
www.relib.net
or by calling the Library at 301-334-3996. Materials will be delivered contact-free to their doorstep.
This service will be weather permitting, and some areas of the County may not be eligible. Due to the provisional nature of this service, registrations may be limited depending on demand.