March Madness at the Grantsville Library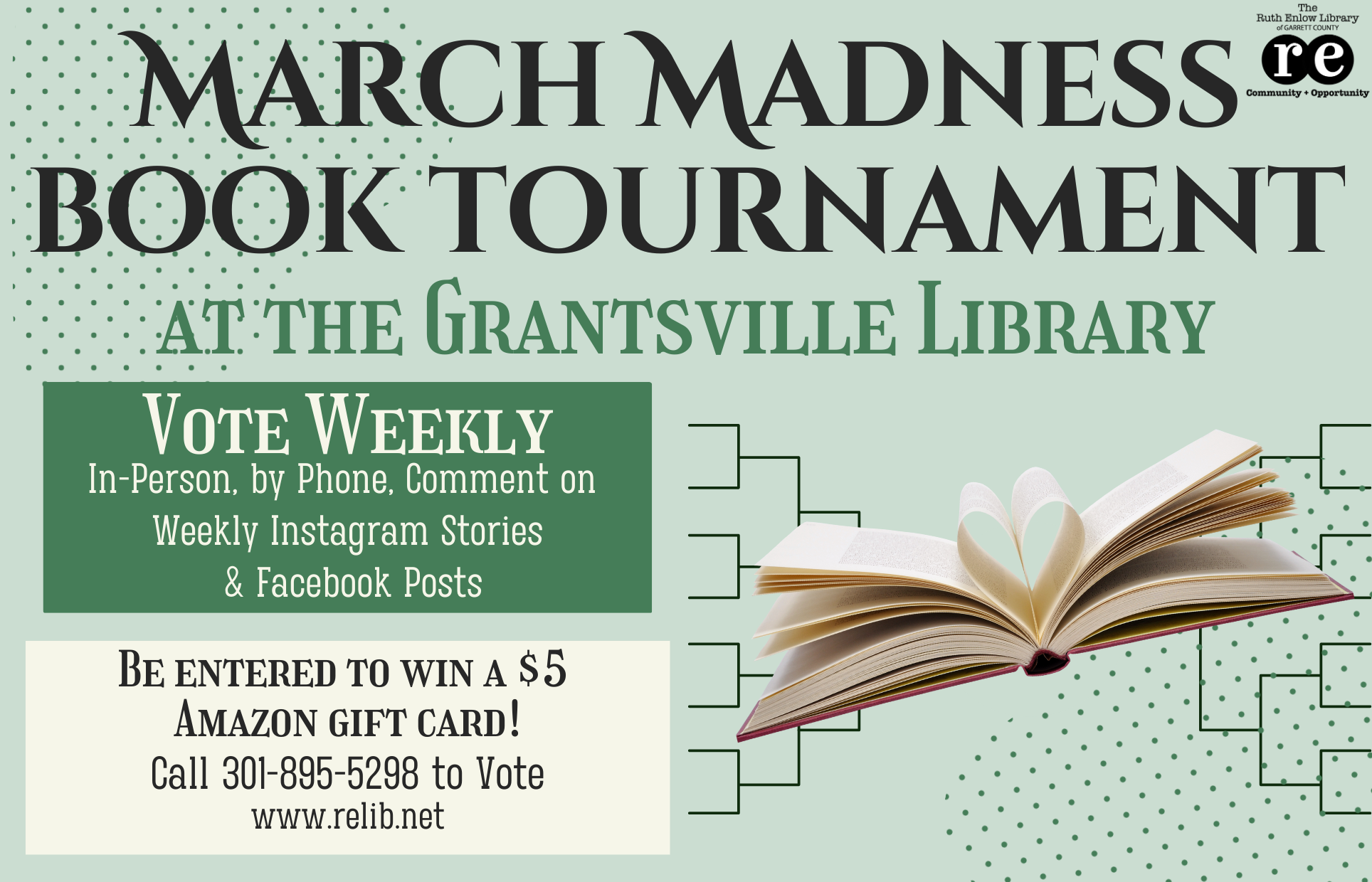 Participate in our March Madness Book Tournament at the Grantsville Library. Vote each week as we narrow down our 32 contestants progressively from Sweet Sixteen to Elite Eight, Fab Four, and -finally- to the Terrible Two. Help us decide the most worthy book of them all!
Note: Voting on Instagram will take place via our Insta Stories. If you miss the initial story, visit our "2023" Story Highlights to vote!