Maryland Public Libraries Present: Career Success Month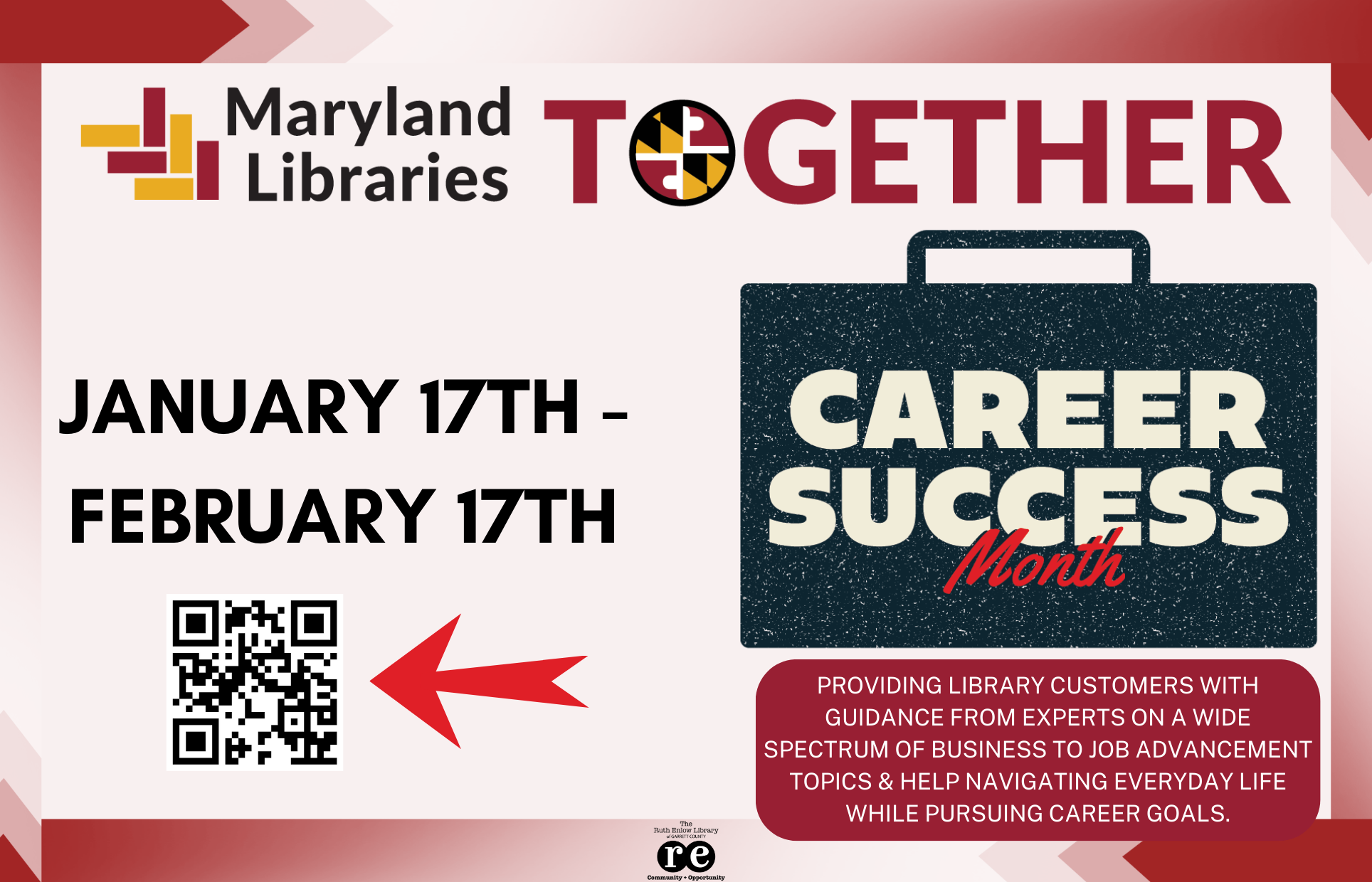 Maryland Libraries Together present the inaugural Career Success Month (January 17th - February 17th, 2023). Hosted by libraries across the state, Career Success Month: Legal Support and More, provides library users with guidance from experts on a wide spectrum of business to job advancement topics and help navigating everyday life while pursuing career goals. 
This year's keynote speaker is Kathryn Finney, a serial entreprenuer and investor. Her new book, Build The Damn Thing: How to Start a Successful Business if You're Not a Rich White Guy, shot to the Wall Street Journal's bestsellers list in its first week of release. In her keynote speach, "Build The Damn Thing", Finney will be in conversation with Laura Bacon, founder of The 3rd, and a lifelong community organizer, educator, and activist. 
Please visit the Maryland Libraries Together page for a full listing of events and classes, and to register.