Oceans of Possibilities SRC 2022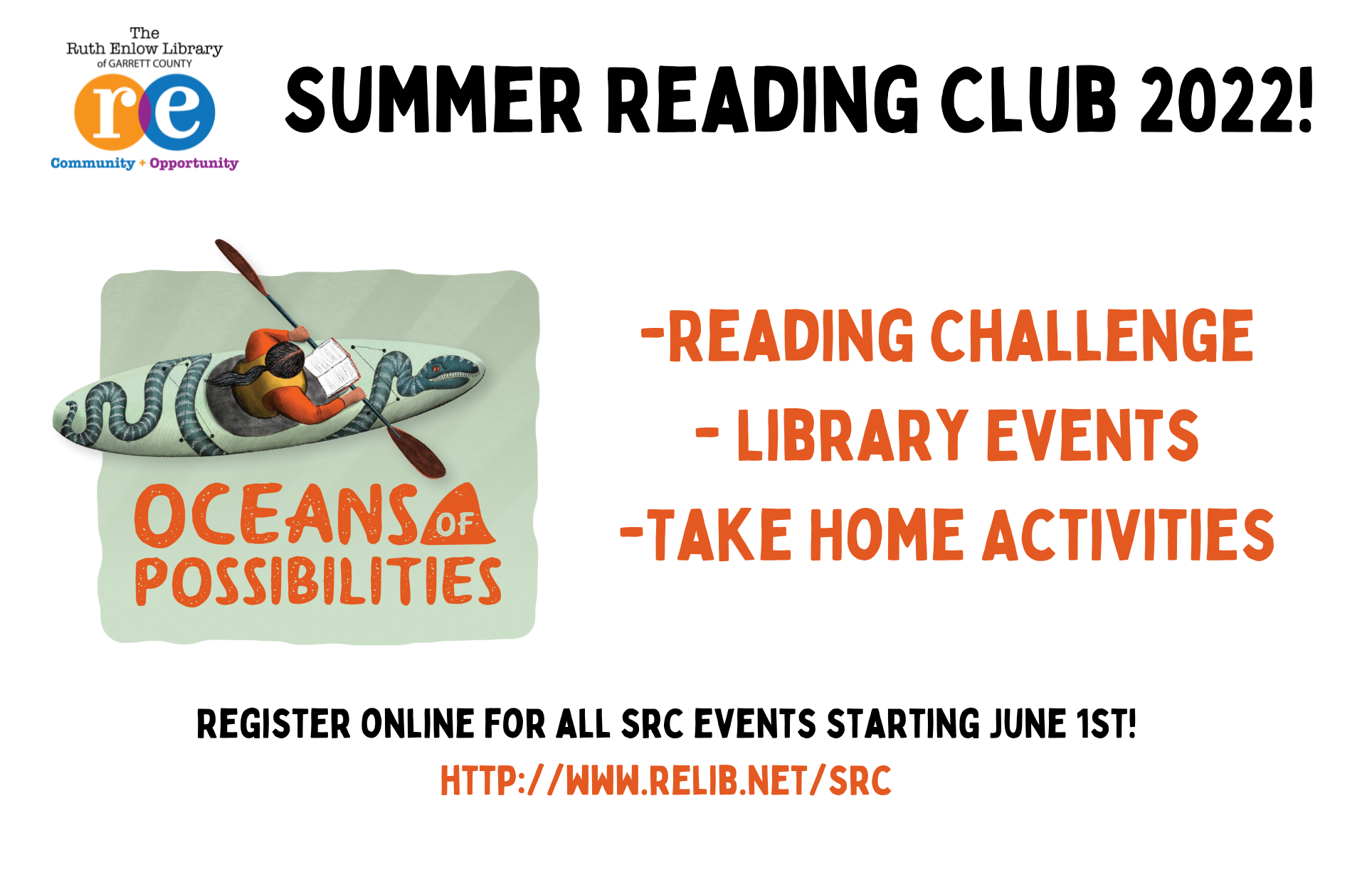 Summer Reading Club 2022!
This year's theme is Oceans of Possibilities. Our reading challenge for children starts June 1st and will include prizes for each level of completion. We will have in-person events throughout the summer for all ages, and take home activities at each branch. Each child participant will receive a free book when signing up for Summer Reading Club.
Registration for everything begins June 1st and participants can register online at https://www.relib.net/src. For more information, contact your local library branch or email the following: julie@relib.net for Oakland, kcecil@relib.net for Accident, hannah@relib.net for Grantsville, melissa@relib.net for Friendsville, and diane@relib.net for Kitzmiller. There are also printed materials for Summer Reading Club available at all library branches.