One Maryland One Book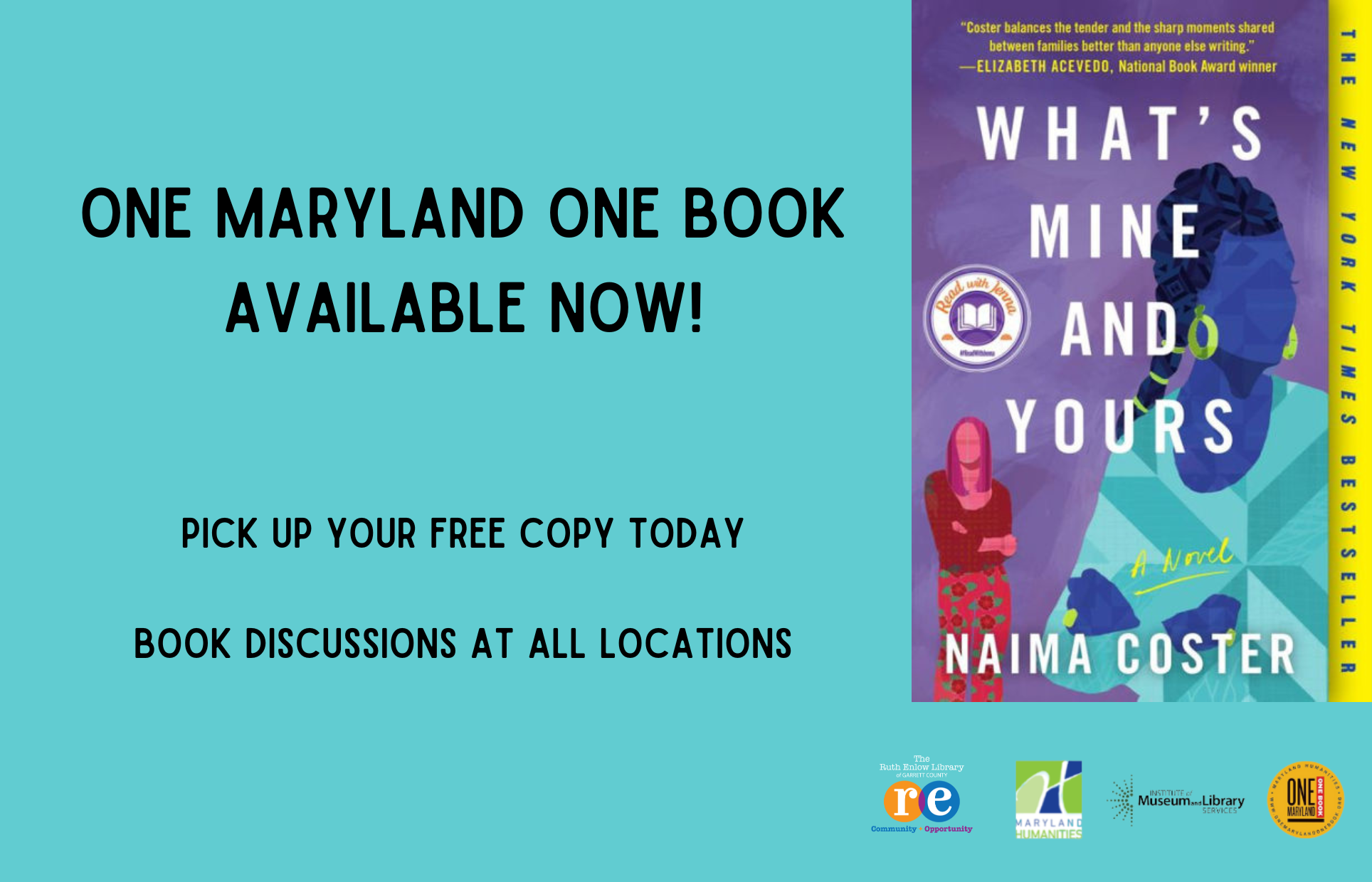 Pick up your free copy today.
 What's Mine and Yours is a multigenerational saga featuring two North Carolina families. They collide in ways that neither is prepared for when Black students from the east side of the county are integrated into the predominantly white schools on the west side. Readers will follow these families over decades as they break apart and come back together.
 Book Discussions will be held at:
 Accident
September 8
11:30AM- 12:30PM
Oakland
September 19
6:00PM- 7:00PM
Kitzmiller
October 17
6:00PM-7:00PM
Grantsville
October 28
11:00Am- 12:00PM
Friendsville
November 14
6:00PM- 7:00PM