One Maryland One Book 2023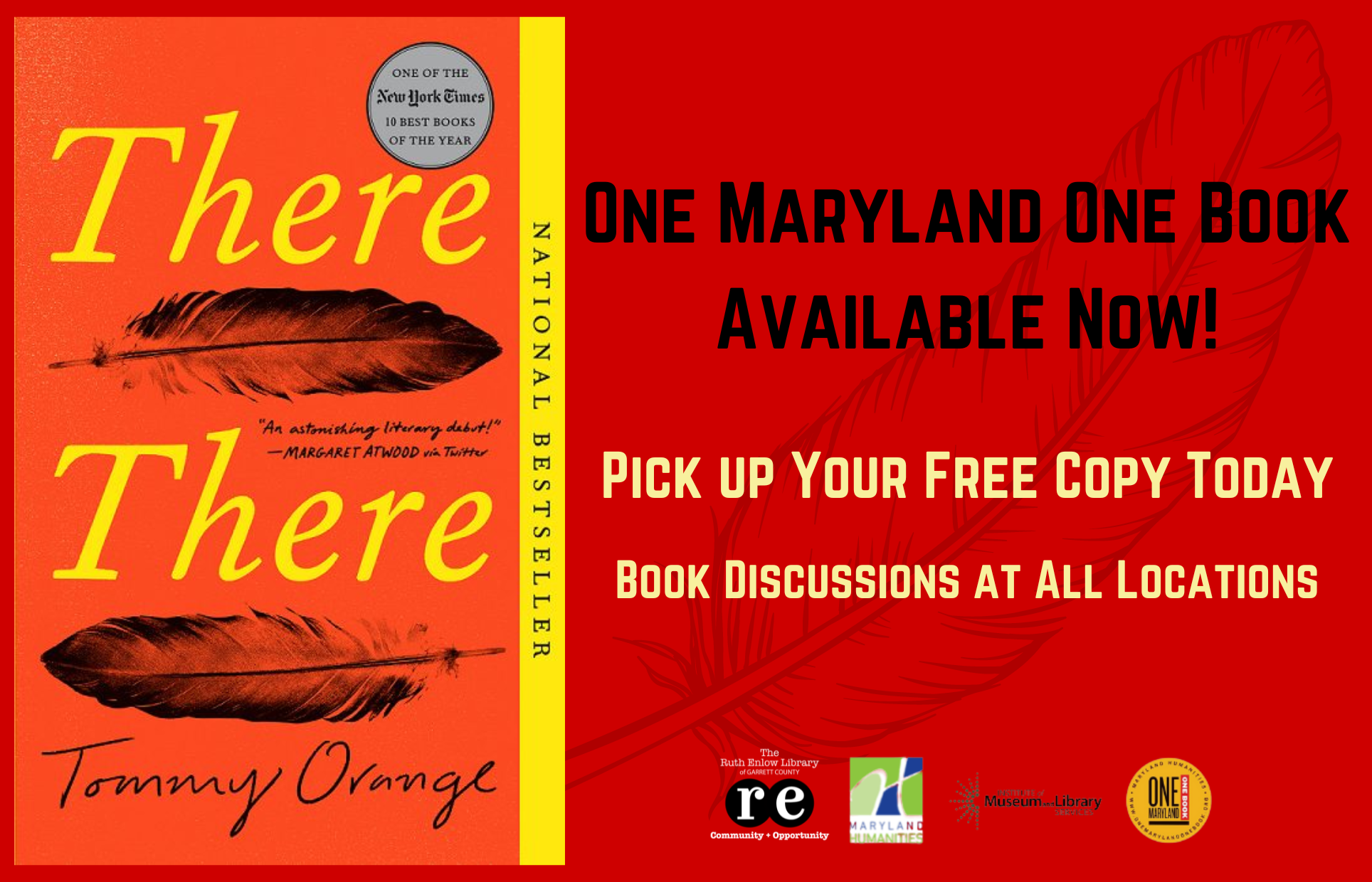 2023's One Maryland One Book selection is There, There by Tommy Orange. Pick up your free copy from any Ruth Enlow Library branch today!
There, There weaves together a cast of twelve interconnected characters from across Native communities, as they converge toward the Big Oakland Powwow. Some contend with sobriety and mental health, while others desire to preserve cultural dance and history. A few, meanwhile, plan to rob the powwow's contest cash prize. Through these multiple facets, filled with pain, humor, sorrow, and ambition, Tommy Orange gives readers a riveting, modern portrait of the urban Indian experience.
Maryland Humanities created One Maryland One Book (OMOB) to bring diverse groups of Marylanders together through the shared experience of reading the same book. The Ruth Enlow Library of Garrett County invites you to participate in book discussions happening at all library locations from mid-September through mid-October. Please refer to the schedule below and pick up a handy One Maryland One Book bookmark the next time you stop by the library!
---
Book Discussion Schedule
Accident - September 14th (11:30 AM - 12:30 PM)
Oakland - September 18th (6:00 PM - 7:00 PM)
Friendsville - September 28th (3:00 PM - 4:00 PM)
Grantsville - October 6th (11:00 AM - 12:00 PM)
Kitzmiller - October 16th (6:00 PM - 7:00 PM)