Page Turners Book Club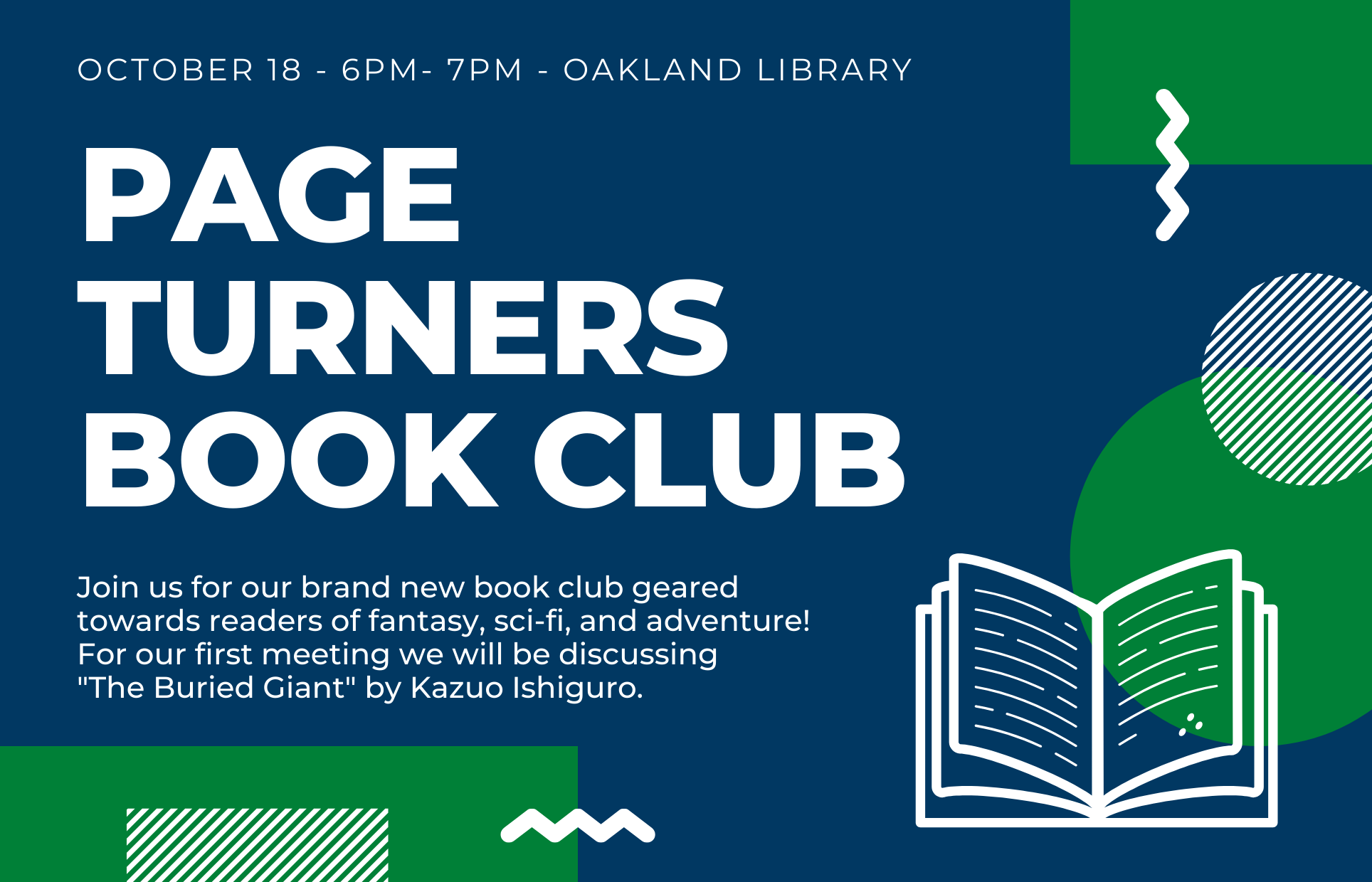 Join us for our brand new book club geared towards readers of fantasy, sci-fi, and adventure!
For our first meeting we will be discussing "The Buried Giant" by Kazuo Ishiguro.
The Discussion will be held on October 18, 2021 at the Oakland Library from 6:00 p.m. to 7:oo p.m.
Please register at the Oakland Library or contact Andrew Miller at andrew@relib.net