Page Turners Book Club (January)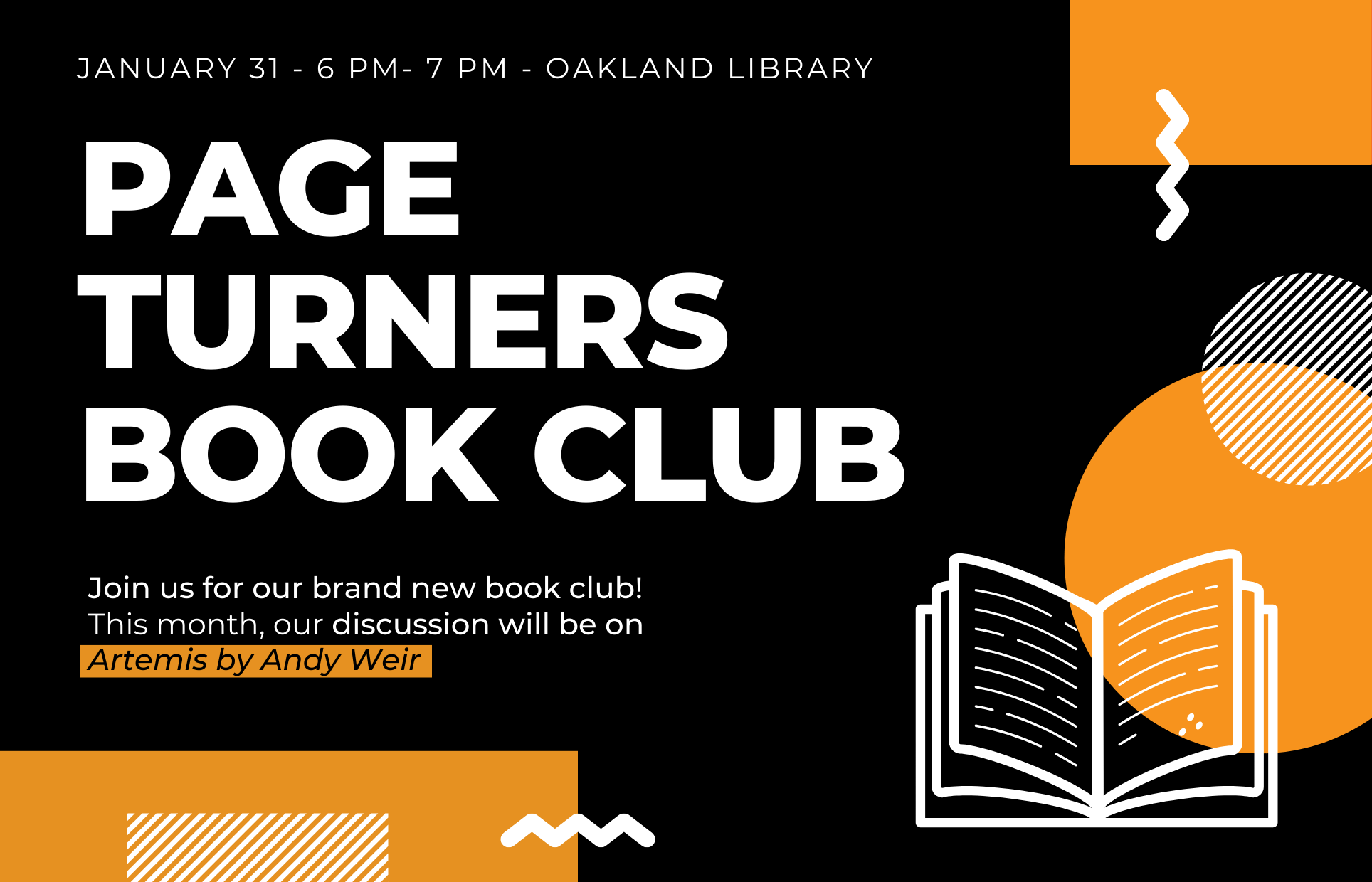 Join us for our book club geared towards readers of fantasy, sci-fi, and adventure!
Our discussion this month will be on "Artemis" by Andy Weir on January 31, 2022 at the Oakland Library from 6:00 p.m. to 7:00 p.m.
"Jasmine Bashara never signed up to be a hero. She just wanted to get rich. Not crazy, eccentric-billionaire rich, like many of the visitors to her hometown of Artemis, humanity's first and only lunar colony. Just rich enough to move out of her coffin-sized apartment and eat something better than flavored algae. Rich enough to pay off a debt she's owed for a long time.
Propelled by its heroine's wisecracking voice, set in a city that's at once stunningly imagined and intimately familiar, and brimming over with clever problem-solving and heist-y fun, Artemis is another irresistible brew of science, suspense, and humor from #1 bestselling author Andy Weir"