Page Turners Book Club September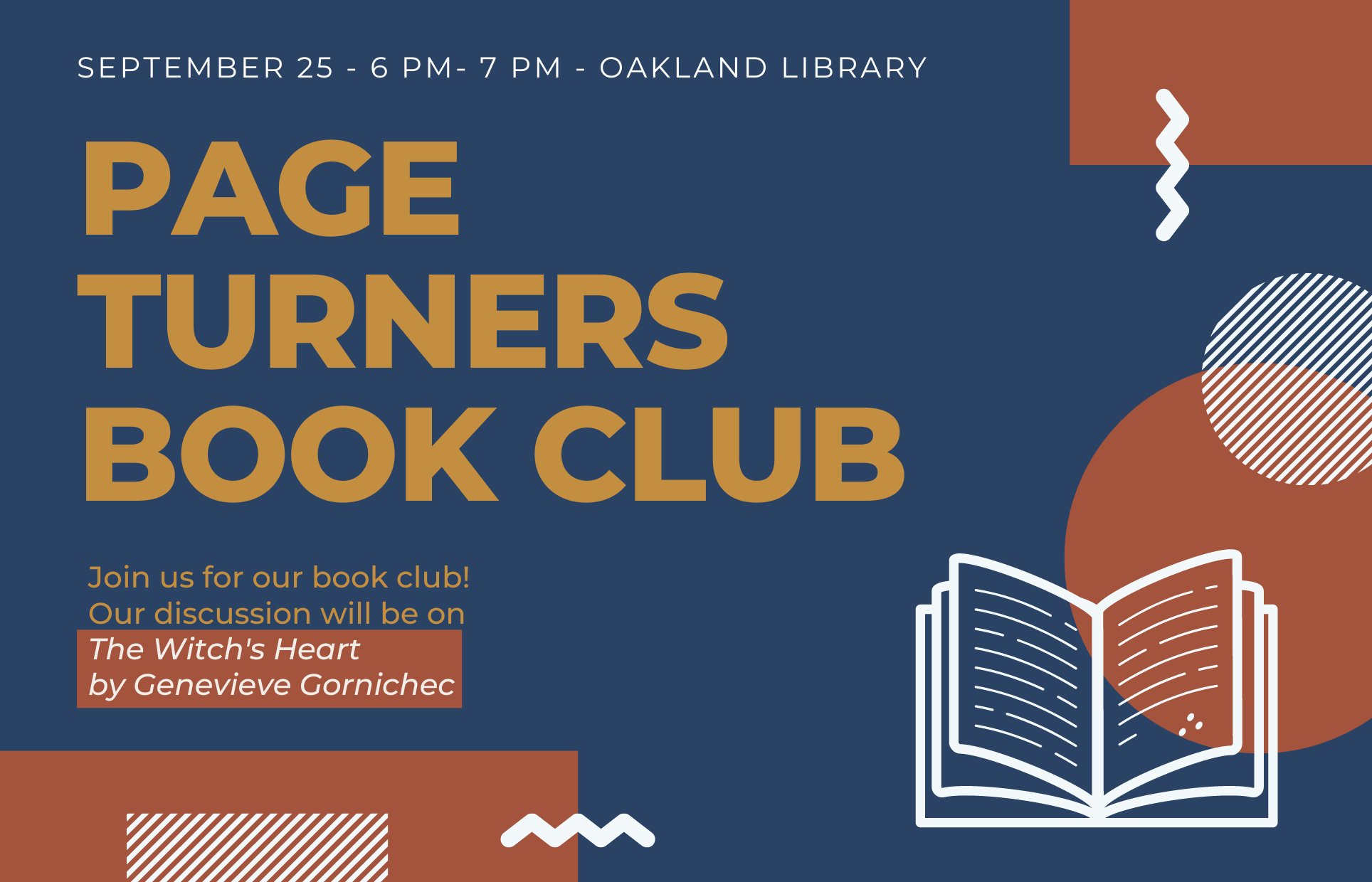 Join us for our book club geared towards readers of fantasy, sci-fi, and adventure!
Our discussion this month will be on The Witch's Heart by Genevieve Gornichev on Monday, September 25, 2023 at the Oakland Library from 6:00 pm to 7:00 pm. Please register at the Oakland Library or contact Andrew Miller at andrew@relib.net for more information.
---
Angrboda's story begins where most witches' tales end: with a burning. A punishment from Odin for refusing to give him knowledge of the future, the fire leaves Angrboda injured and powerless, and she flees into the farthest reaches of a remote forest. There she is found by a man who reveals himself to be Loki, and her initial distrust of him grows reluctantly into a deep and abiding love. Their union produces three unusual children, each with a secret destiny, who she is keen to raise at the edge of the world, safely hidden from Odin's all-seeing eye. But as Angrboda slowly recovers her prophetic powers, she learns that her blissful life - and possibly all of existence - is in danger. Angrboda must choose whether she'll accept the fate that she's foreseen for her beloved family...or rise to remake their future. From the most ancient of tales, this novel forges a story of love, loss and hope for the modern age.