Page Turners Book Club The Starless Crown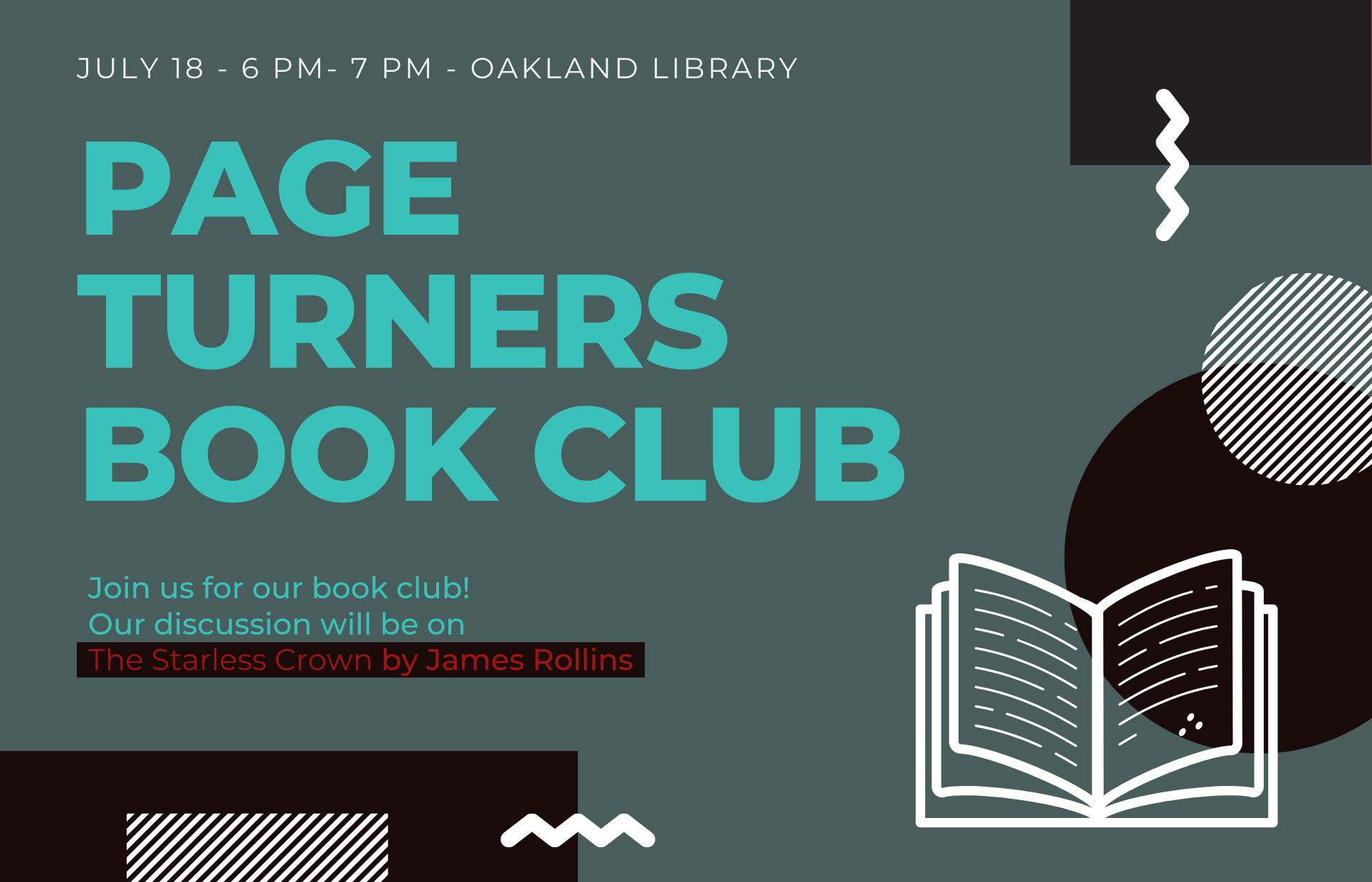 Join us for our book club geared towards readers of fantasy, sci-fi, and adventure!
Our discussion this month will be on "The Starless Crown" by James Rollins on Monday, July 18, 2022 at the Oakland Library from 6:00pm to 7:00pm. Please register at the Oakland Library or contact Andrew Miller at andrew@relib.net for more information.
"An alliance embarks on a dangerous journey to uncover the secrets of the distant past and save their world in this captivating, deeply visionary adventure from #1 New York Times bestselling thriller-master James Rollins.
A gifted student foretells an apocalypse. Her reward is a sentence of death.
Fleeing into the unknown, she is drawn into a team of outcasts:
A broken soldier, who once again takes up the weapons he's forbidden to wield and carves a trail back home.
A drunken prince, who steps out from his beloved brother's shadow and claims a purpose of his own.
An imprisoned thief, who escapes the crushing dark and discovers a gleaming artifact – one that will ignite a power struggle across the globe.
On the run, hunted by enemies old and new, they must learn to trust each other in order to survive in a world evolved in strange, beautiful, and deadly ways, and uncover ancient secrets that hold the key to their salvation.
But with each passing moment, doom draws closer."