Page Turners Book Club World War Z
Page Turners Book Club World War Z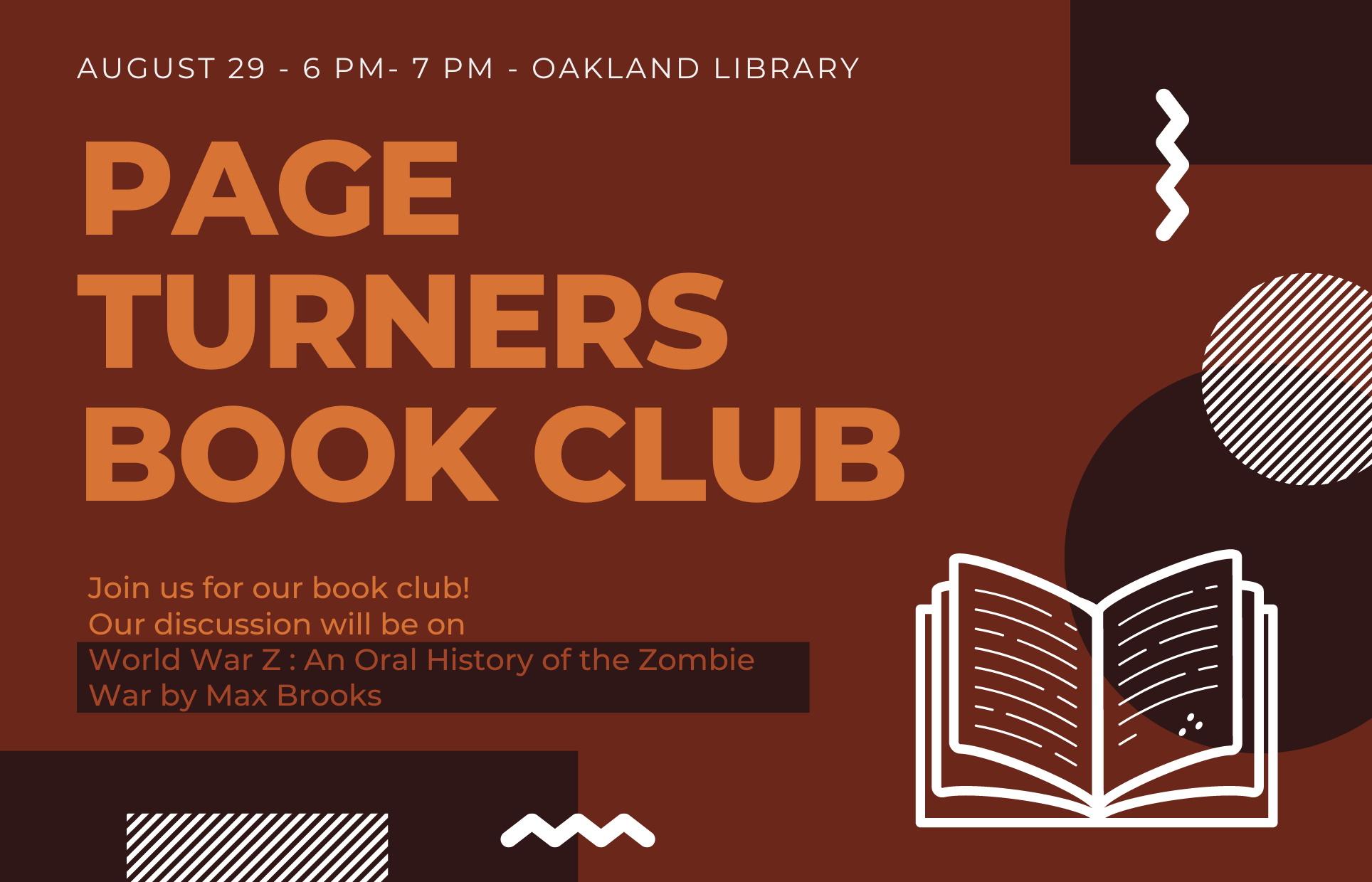 Page Turners Book Club World War Z
Join us for our book club geared towards readers of fantasy, sci-fi, and adventure!
Our discussion this month will be on "World War Z: An Oral History of the Zombie War" by Max Brooks on Monday, August 29, 2022 at the Oakland Library from 6:00pm to 7:00pm. Please register at the Oakland Library or contact Andrew Miller at andrew@relib.net for more information.
"We survived the zombie apocalypse, but how many of us are still haunted by that terrible time? We have (temporarily?) defeated the living dead, but at what cost? Told in the haunting and riveting voices of the men and women who witnessed the horror firsthand, World War Z is the only record of the pandemic.