Reptile Wonders! Live Animal Show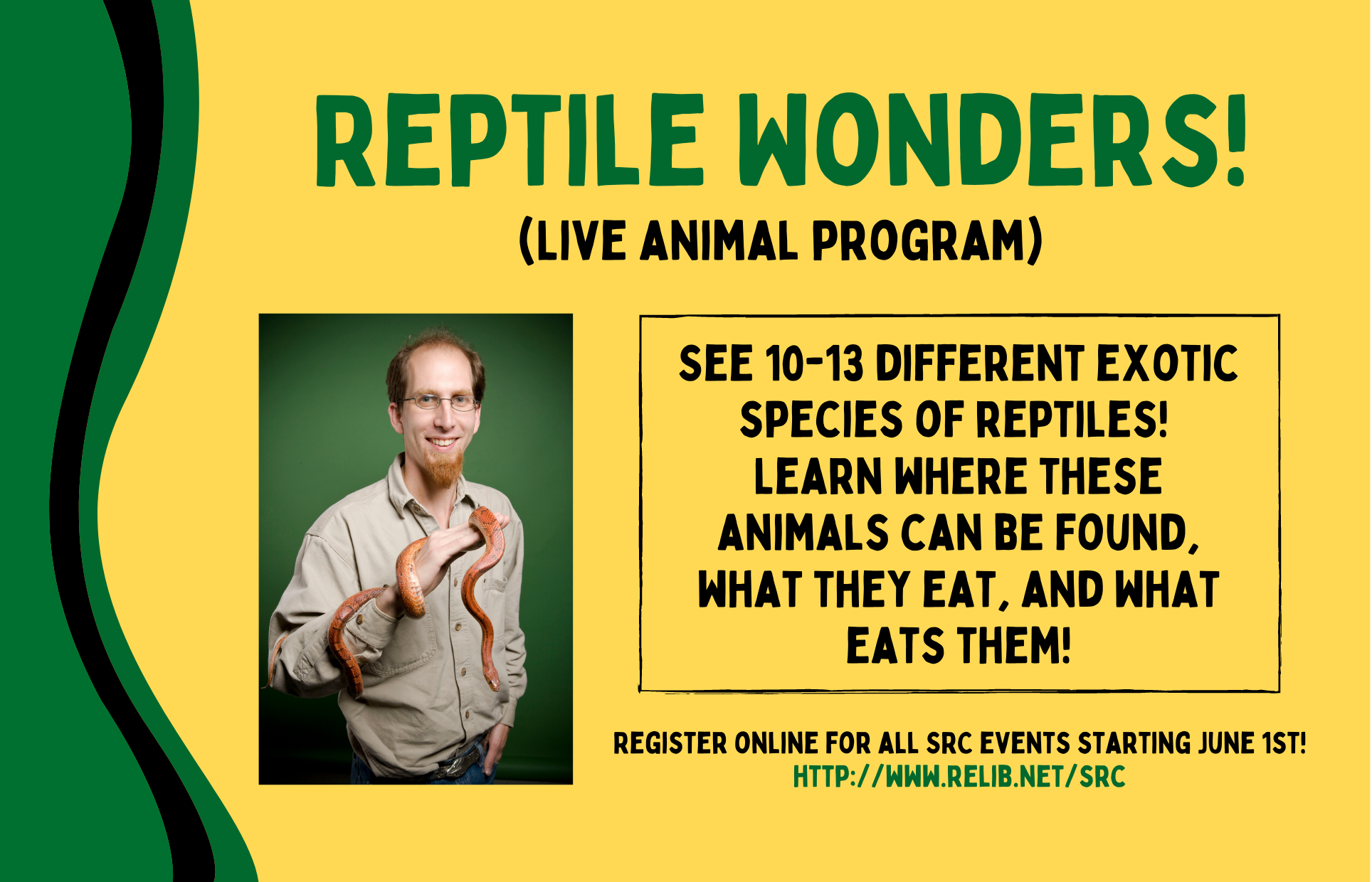 Join us for a hands-on, interactive presentation with 10-13 different exotic species of reptiles. You may see giant tortoises exceeding 65 pounds, monitor lizards over 5 feet long, or large pythons over 12 feet in length. Learn where these animals can be found, what they eat, and what eats them. Throughout the program we will also discuss the animal's adaptations and defenses specific to each reptile.
*Register online for all SRC events starting June 1st! http://www.relib.net/src-register
Grantsville
June 30, 2021
11:00am - 12:00pm
Grantsville Town Park Pavilion
Oakland
June 30, 2021
3:00pm - 4:00pm
Oakland Mt. Fresh Pavilion
Disclaimer(s): This program is designed for children and accompanying adults. Please plan to attend and be engaged with your child for this program. Drop offs will not be permitted. Programs, events and classes may be photographed or videotaped for library promotional purposes. Your participation in programs signifies your permission for us to use any photos that we take of you. Please speak to a librarian at the event if you would prefer your photo not be taken.