Resilience Documentary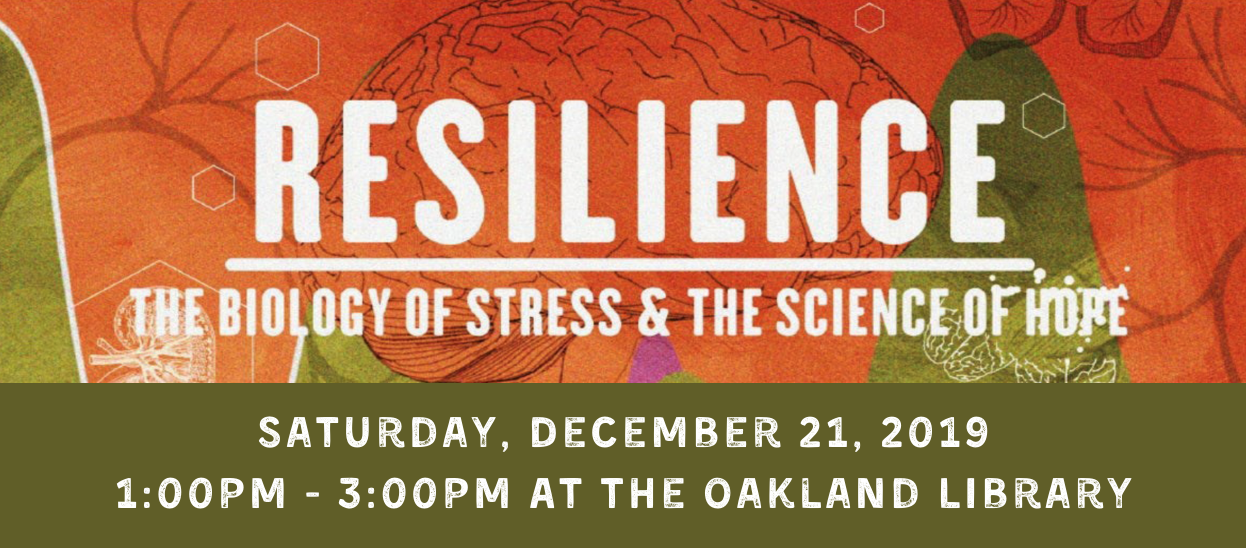 December 21, 2019 from 1:00pm - 3:00pm at the Oakland Library.
- "Resilience: The Biology of Stress & the Science of Hope" is a documentary that takes a deeper look into the science of Adverse Childhood Experiences (ACEs) and the increased risks for physical and mental health problems in adulthood.
- Join our screening and discussion on the affects that trauma has on our youth's resilience, how it affects our community, and what we can do to support our children/youth moving forward.