Sensory Social Hour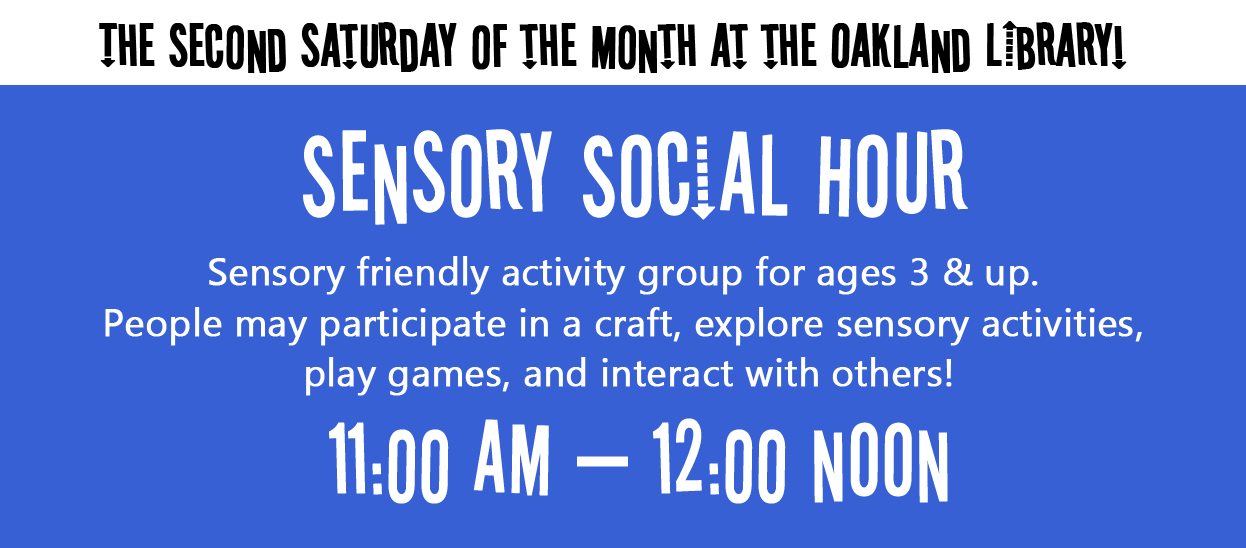 Sensory friendly activity group for ages 3 & up. People may participate in a craft, explore sensory activities, play games, and interact with others.
All children must be accompanied by a responsible adult.
Co-hosted by The Ruth Enlow Library of Garrett County and Garrett County Family Support Services.
For more information, contact Amy at 301-334-3996 ext. 0105 or amy@relib.net.