SRC 2023 Kickoff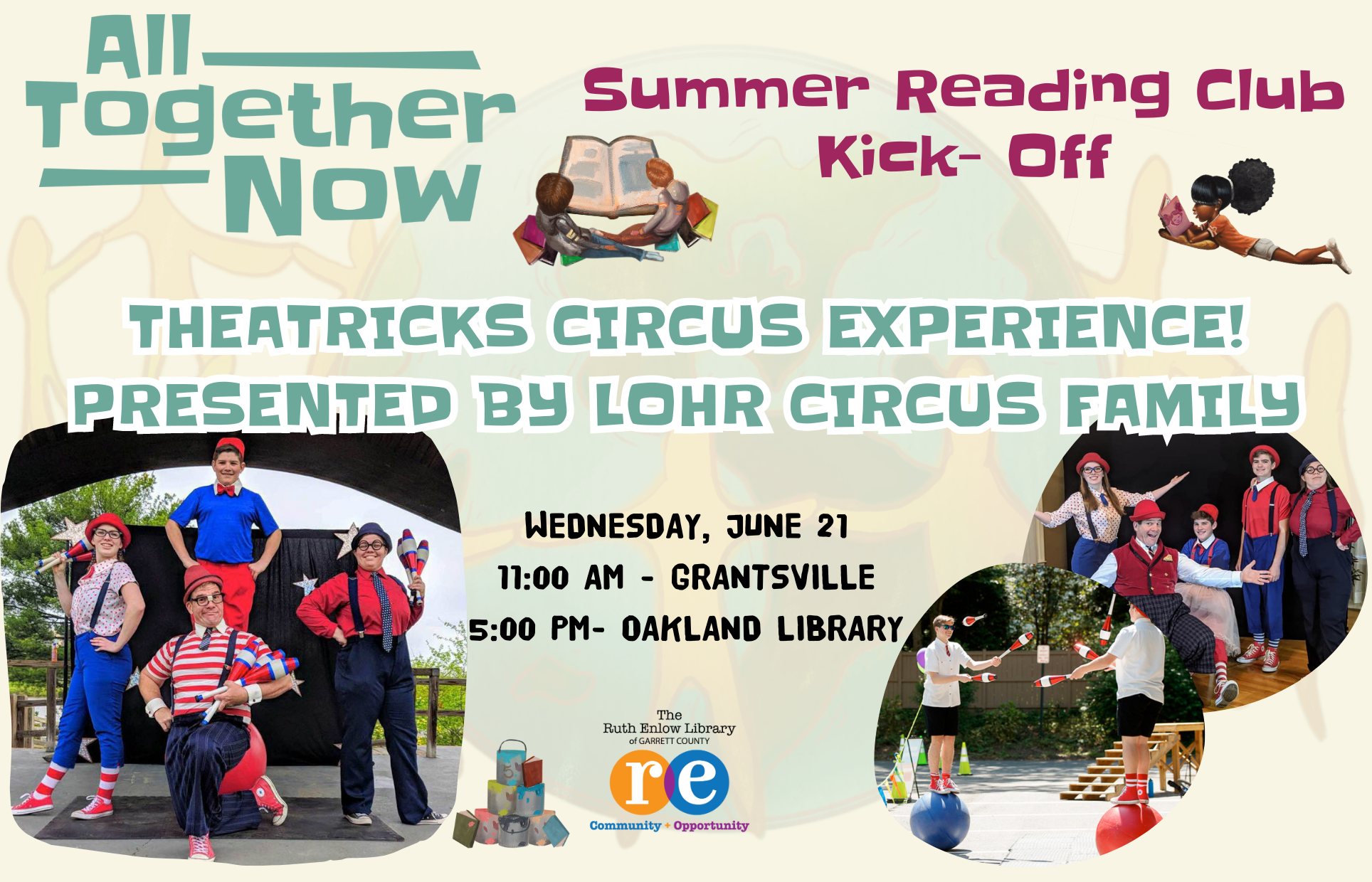 Join us on Wednesday, June 21 to kickoff Summer Reading Club 2023! The Lohr Circus Family will present their Theatricks Circus Experience during 2 showtimes - 1 at the Grantsville Library at 11:00 and 1 at the main library in Oakland at 5:00 PM. 
Theatricks Circus Experience "Laugh Out Lohr!" is a family-made circus show. Audiences will be wowed with a smorgasbord of circus skills such as juggling, plate spinning, and hat tricks while bringing the laughs with a unique slapstick style of inspired silliness!  Ladies and Gentlemen, boys and girls, children of all ages join us for some amazing circus shenanigans and a laugh-out-loud fun time for all!
The Theatricks Circus Experience is just the beginning of the awesome series of Summer Reading Club programming we have lined up for you through mid-August. Visit www.relib.net/src to register for Summer Reading Club 2023 and to print off a scheduling brochure and reading challenge log. If you prefer, you can also pick up a brochure and registration form at any Ruth Enlow library location!
We can't wait to spend Summer 2023 with you!