SRC 2023 TShirt Sale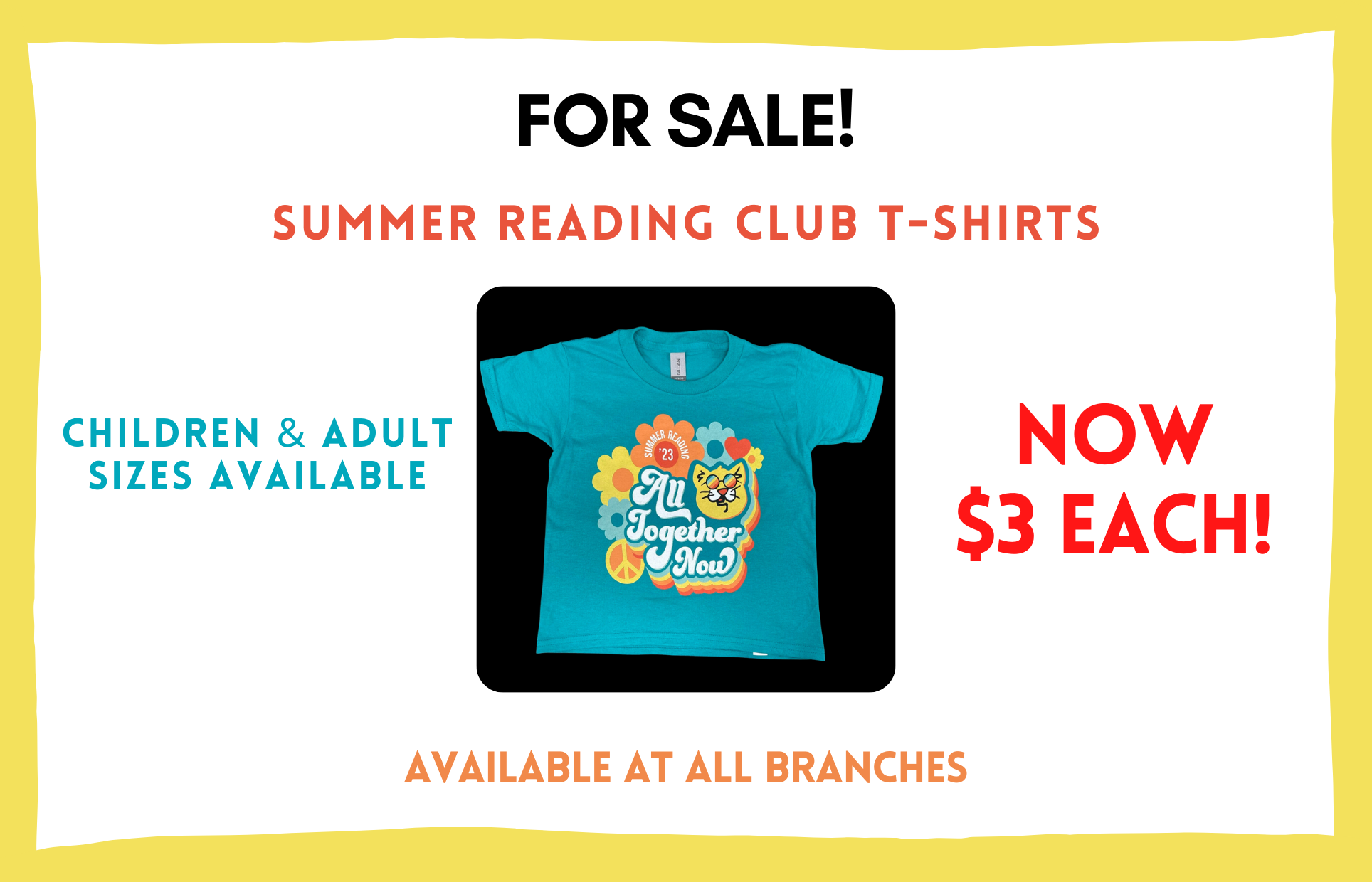 Summer Reading Club 2023 "All Together Now" T-Shirts are available at ALL branches!! Pick up a T for everyone in the family and keep a little piece of Summer 2023 in your closet year-round.
Shirts are now $3 each - get yours before Summer Reading Club ends!