Summer Reading Challenge 2020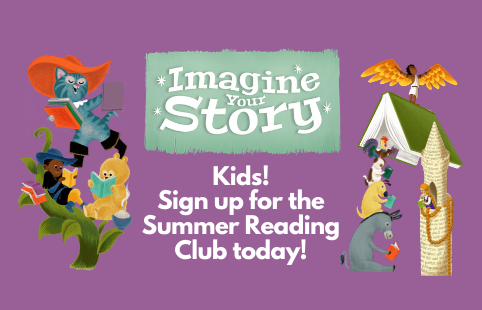 The 2020 Summer Reading Challenge begins on June 8th and will go until August 21st!
- This year the theme "Imagine Your Story" brings to life stories of fairytales, fantasy, and folklore.
- Pick up a physical copy of the log at your local library branch or click on the download link below to print off your own copy at home!
(No online registration is required this year)
- All participants will receive a free book at their first visit and various prizes for each level of completion.
- Then starting in July, you can visit the library for take-home activities to go along with all of your literary adventures!