Summer Reading Club 2021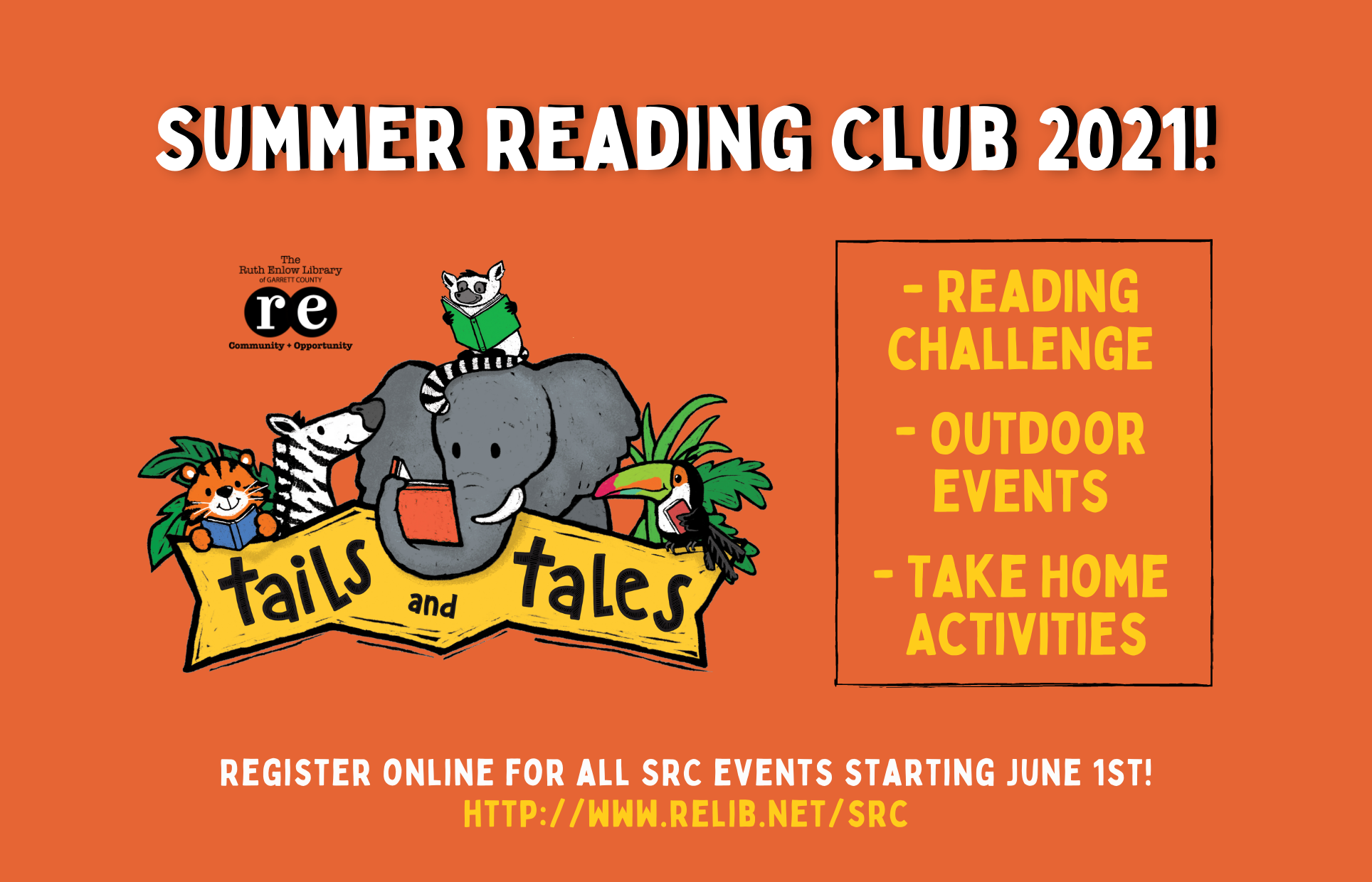 Summer Reading Club 2021!
There will be three different elements to this year's summer programming. A reading challenge for children starting June 1st, outdoor events throughout the summer for all ages, and take home activities at each branch starting July 1st. Each child participant will receive a free book when signing up for Summer Reading Club.
Registration for the program begins June 1st and participants can register online at https://www.relib.net/src. Those not wanting to register online may call their local library branch or email the following contacts: julie@relib.net for Oakland, kcecil@relib.net for Accident, hannah@relib.net for Grantsville, patrick@relib.net for Friendsville, and diane@relib.net for Kitzmiller. There are also printed materials for Summer Reading Club available at all library branches.