Summer Reading Club 2023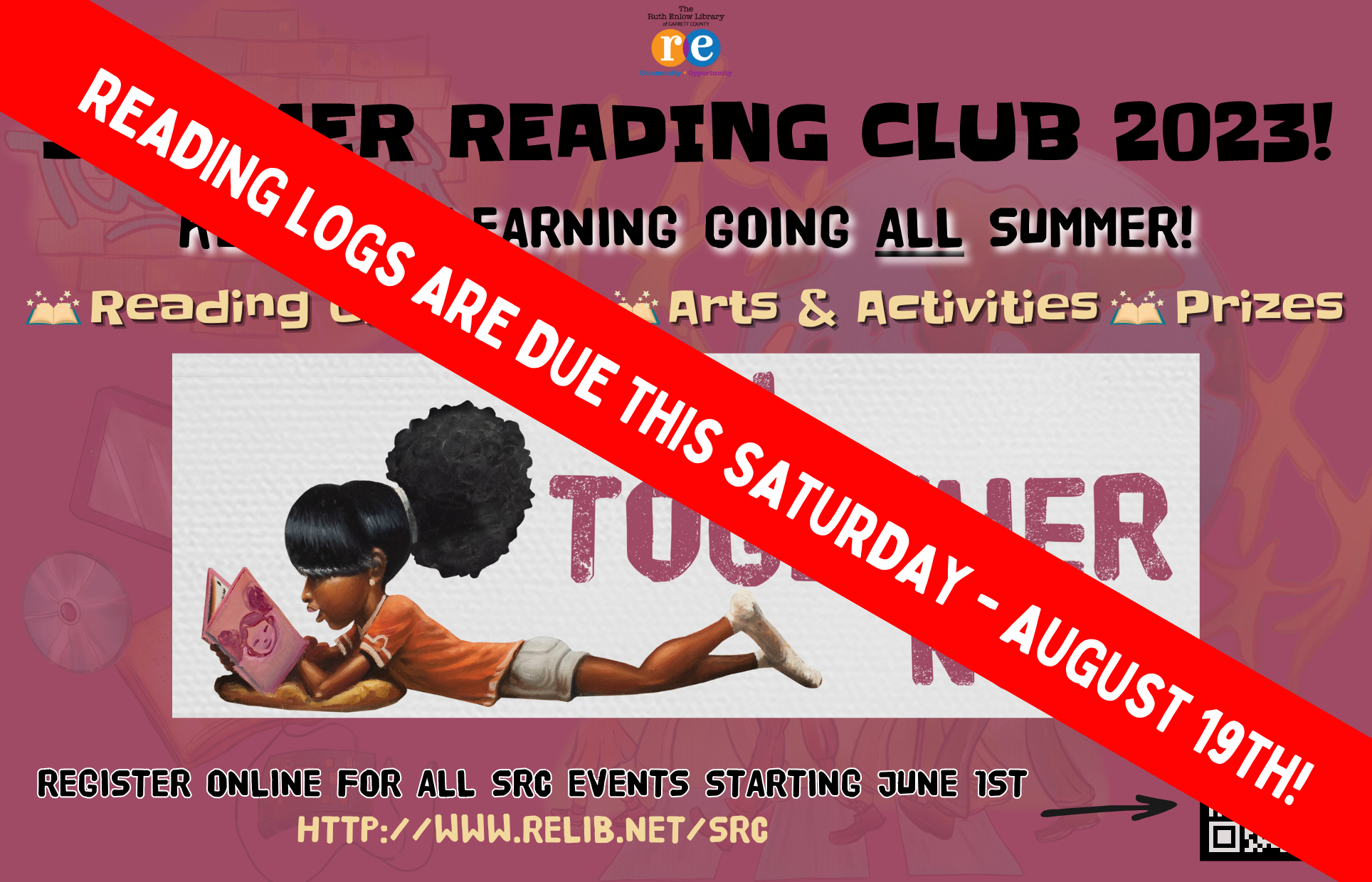 Summer Reading Club 2023 is officially here! Our theme, "All Together Now," celebrates the library as a place of unity and inclusion - it is a safe space where new experiences and adventures lie just around the corner, where friendships are made and strengthened, and where (of course!) there is something for absolutely everyone! In this spirit of kindness, unity, and friendship, we welcome you to Summer Reading Club 2023! We wish you a summer of great imagination, fresh experiences, friendly faces (old and new!), and continuous wonder and learning.
Clear your calendars through mid-August. In addition to our Summer atReading Challenge, we have more event programming planned than ever! Registration begins June 1st - participants can register online at https://www.relib.net/src. For those who do not wish to register online, visit any library location to pick up a physical registration form. Each child participant will receive a free book when signing up for Summer Reading Club. Full programming brochures with Reading Challenge and book tracker are also available for pick up at all locations. Want to get started on the Challenge right away? No problem - visit our SRC Resources page at https://www.relib.net/src-resources today and download printable copies of the brochure, registration form, and more.
Let's make it a great Summer Reading Club!