Tom Crowl! Comedy Ventriloquist Show(s)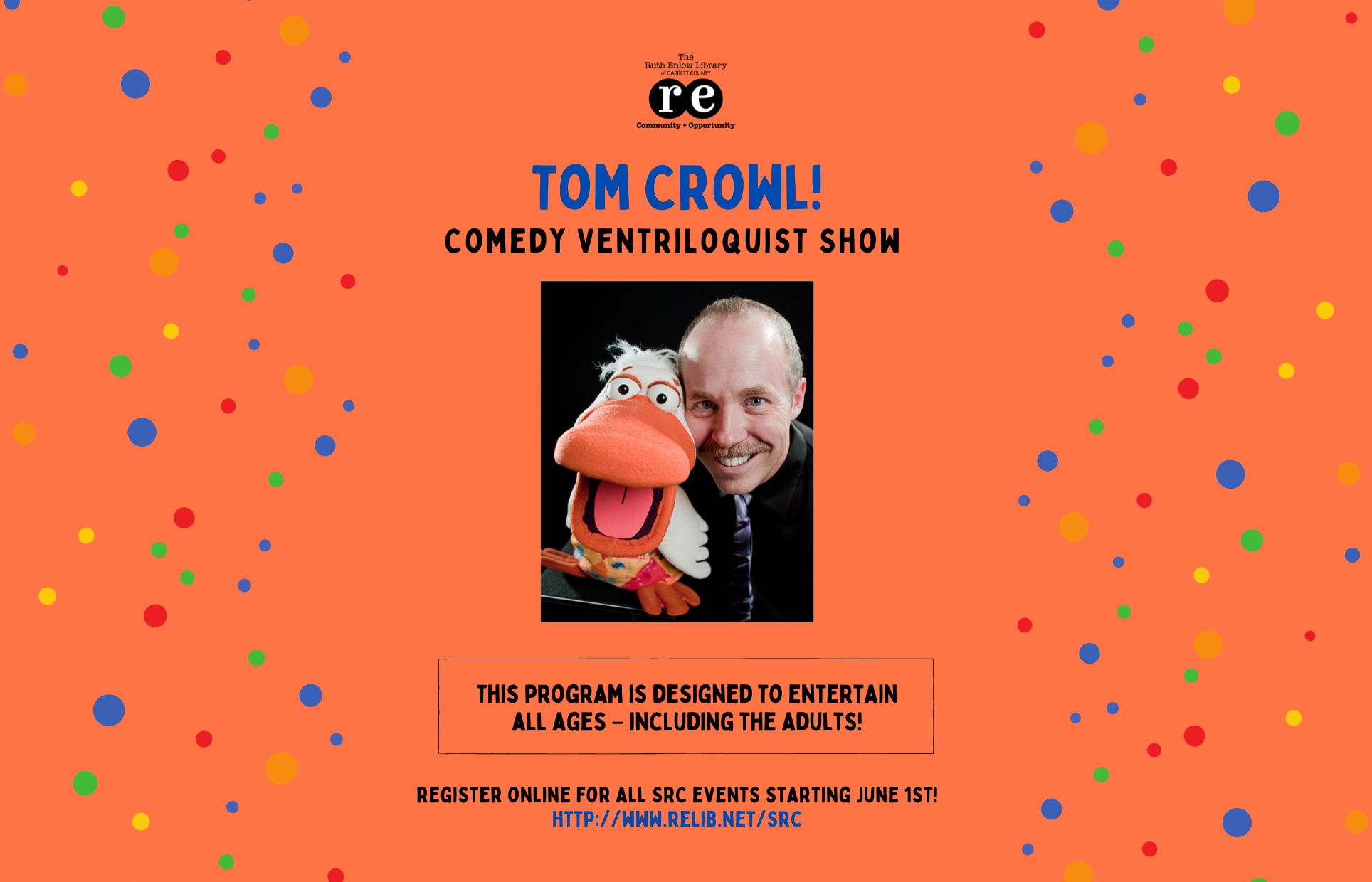 Tom Crowl! Comedy Ventriloquist Show(s)
If you are looking for fun, join us for Tom Crowl's comedy ventriloquist show. This program is designed to entertain all ages – including the adults!
Grantsville: 
August 16th from 2:00pm - 3:00pm at the Grantsville Town Park
Oakland:
August 16th from 6:00pm - 7:00pm at the Boxcar Stage - B&O Railroad Museum, Oakland 
Disclaimer(s)
This program is designed for children and accompanying adults. Please plan to attend and be engaged with your child for this program. Drop offs will not be permitted. Programs, events and classes may be photographed or videotaped for library promotional purposes. Your participation in programs signifies your permission for us to use any photos that we take of you. Please speak to a librarian at the event if you would prefer your photo not be taken.