Saturday Jan. 19th from noon to 4 pm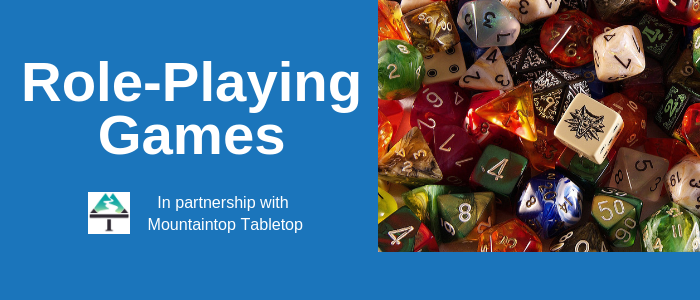 Will you be an elf, a dwarf, or a human fighter? Or a hybrid creature from the distant future? Join Mountaintop Tabletop for an afternoon of role-playing featuring Dungeons & Dragons or the award-winning Numenera.
Players of any skill level can pop in and enjoy, so if you've ever wanted to try a role-playing game, this is a great opportunity. These small adventures are perfect to get a feel for the game and meet new players!
Saturday, January 19th from noon to 4 pm
Oakland library
Free